Wednesday, July 26, 2017
3 Dhul Qadah 1438
| | Starts | Iqamah |
| --- | --- | --- |
| Fajr1 | 5:09 | 6:00 |
| Zuhr2 | 1:45 | 2:00 |
| Asr | 5:29 | 6:45 |
| Maghrib | 8:46 | |
| Isha | 10:14 | 10:30 |
Thursday, July 27, 2017
4 Dhul Qadah 1438
| | Starts | Iqamah |
| --- | --- | --- |
| Fajr1 | 5:10 | 6:00 |
| Zuhr2 | 1:45 | 2:00 |
| Asr | 5:29 | 6:45 |
| Maghrib | 8:45 | |
| Isha | 10:13 | 10:30 |
Al-Farooq Masjid
442 14th Street NW
Atlanta, GA 30318
(404) 874-7521
Dragon Goal Tournament
Posted on Friday, March 17, 2017 10:56 pm
A Dragon Goal (Soccer) 3 vs 3 Tournament for boys and girls ages 6 to 18 in various categories is being held in Atlanta. If you are interested in participating, please fill the form below: 
http://bit.ly/2n7Tvyz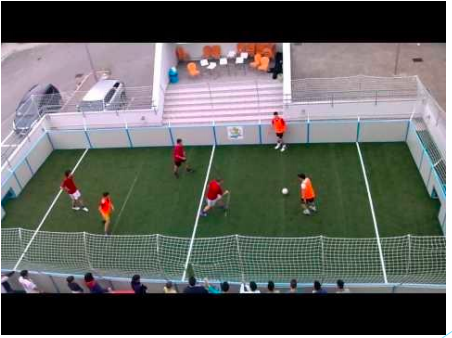 ---
Youth Weekend Camp
Posted on Saturday, March 11, 2017 8:10 pm
Atlanta's all new Muslim youth camp will be held at FDR State Park March 31st - April 2nd. Speakers and Mentors include Sh. Abdullah Jaber and Matib Ahmad.
From swimming the lake with friends, to reading Quran under the moonlight, to eating BBQ while listening to the words of knowledgeable mentors, to playing team building games in the outdoors, the experiences these three days offer the campers will be invaluable.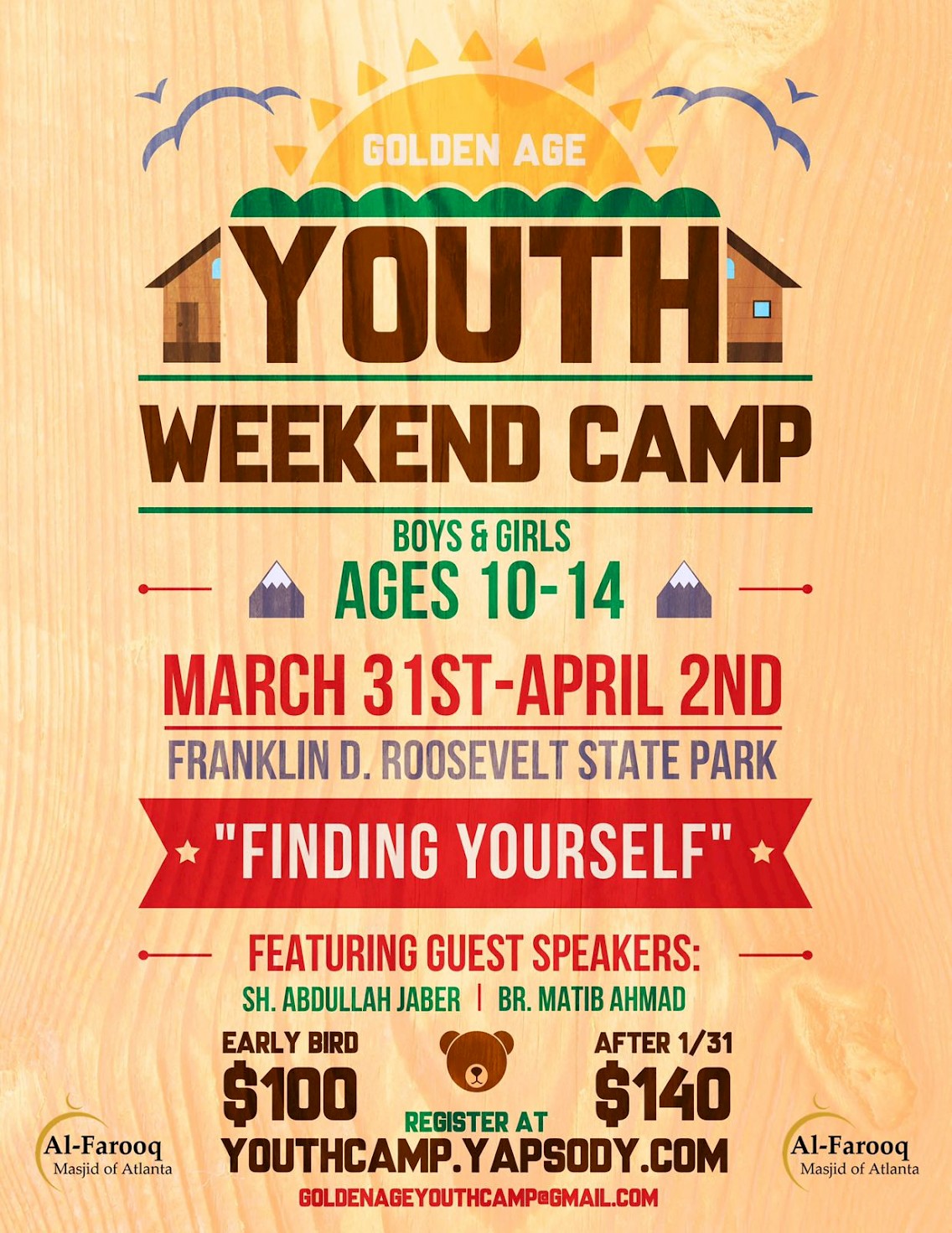 ---
Darul Uloom - Now Enrolling
Posted on Friday, March 10, 2017 10:16 pm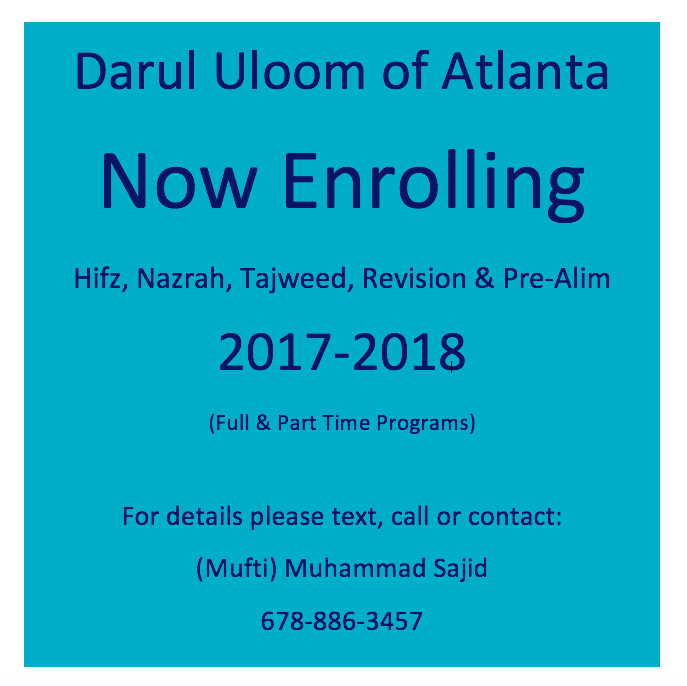 ---
Volunteer At Al-Farooq Masjid
Posted on Thursday, March 9, 2017 9:25 pm
Alhamdulilah, all the programs and initiatives that take place at Al-Farooq Masjid are run by a dedicated team of volunteers that take time out of their busy lives for the sake of Allah. We are always in need of additional volunteers to launch new initiatives and expand on our existing programs. If you would like to get involved in your masjid and earn some reward in the process as well insha'Allah, please signup here: http://bit.ly/afm_volunteer
---
Fight Hunger by Donating or Joining our Hunger Walk/Run
Posted on Wednesday, March 1, 2017 7:03 pm
On Sunday, March 5, 2017, thousands of people will come together to raise awareness and funds to help fight hunger in our community. Our team will be there – and we need your support!

Hunger Walk/Run is one of the most important hunger relief efforts of the year. The money we raise will feed hope for the 1 in 5 people who face hunger in our community.

Please join us in supporting this important mission! You can help us reach our team fundraising goal by making a donation on behalf of the entire team or a specific team member. Or take the next step against hunger by walking/running with us on March 5.

Together, we can make sure that a child in our community doesn't go to bed hungry tonight. We can offer a glimmer of hope to struggling parents desperately trying to make ends meet for their family. We can ensure another senior citizen isn't forced to choose between paying for medicine or food.  

Thank you so much, and we hope to see you at the Hunger Walk/Run! Click here to participate: http://bit.ly/2kgjdw1
---
MOHID is Al-Farooq Masjid's preferred method of accepting donations/payments.
Please write a check to "Al-Farooq Masjid" and either put it within a donation box at the masjid or mail it to:
Al-Farooq Masjid
442 14th Street NW
Atlanta, GA 30318
"
We have not sent thee but as a universal (Messenger) to men, giving them glad tidings, and warning them (against sin), but most men understand not."