Sunday, October 21, 2018
12 Safar 1440
| | Starts | Iqamah |
| --- | --- | --- |
| Fajr1 | 6:25 | 7:00 |
| Zuhr2 | 1:23 | 2:05 |
| Asr | 4:32 | 5:30 |
| Maghrib | 7:00 | |
| Isha | 8:16 | 8:45 |
Monday, October 22, 2018
13 Safar 1440
| | Starts | Iqamah |
| --- | --- | --- |
| Fajr1 | 6:26 | 7:00 |
| Zuhr2 | 1:23 | 2:05 |
| Asr | 4:31 | 5:30 |
| Maghrib | 6:59 | |
| Isha | 8:15 | 8:30 |
Al-Farooq Masjid
442 14th Street NW
Atlanta, GA 30318
(404) 874-7521

(404) 919-7521
Khatmul Qur'an & I'tikaf
Posted on Friday, June 1, 2018 12:47 pm
Khatmul Qur'an at Al-Farooq Masjid will be on Monday, June 11th inshaAllah.
I'tikaf will begin on Tuesday, June 5th.  Participants (Brothers only) are required to be inside the Masjid before Maghrib on June 5th.  An I'tikaf registration form is required.
---
Intensive Islamic Education Summer Camp 2018
Posted on Friday, May 25, 2018 9:49 pm
---
Ramadan 1439
Posted on Friday, May 25, 2018 8:36 pm
Download a PDF of the prayer schedule here.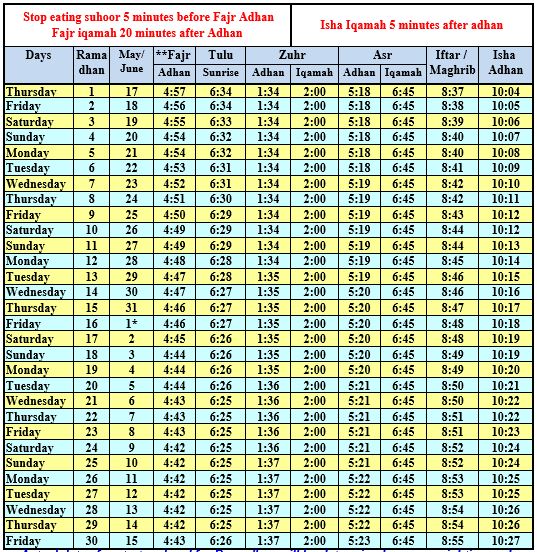 ---
Qiyam - The Power of Dua
Posted on Thursday, May 24, 2018 7:27 am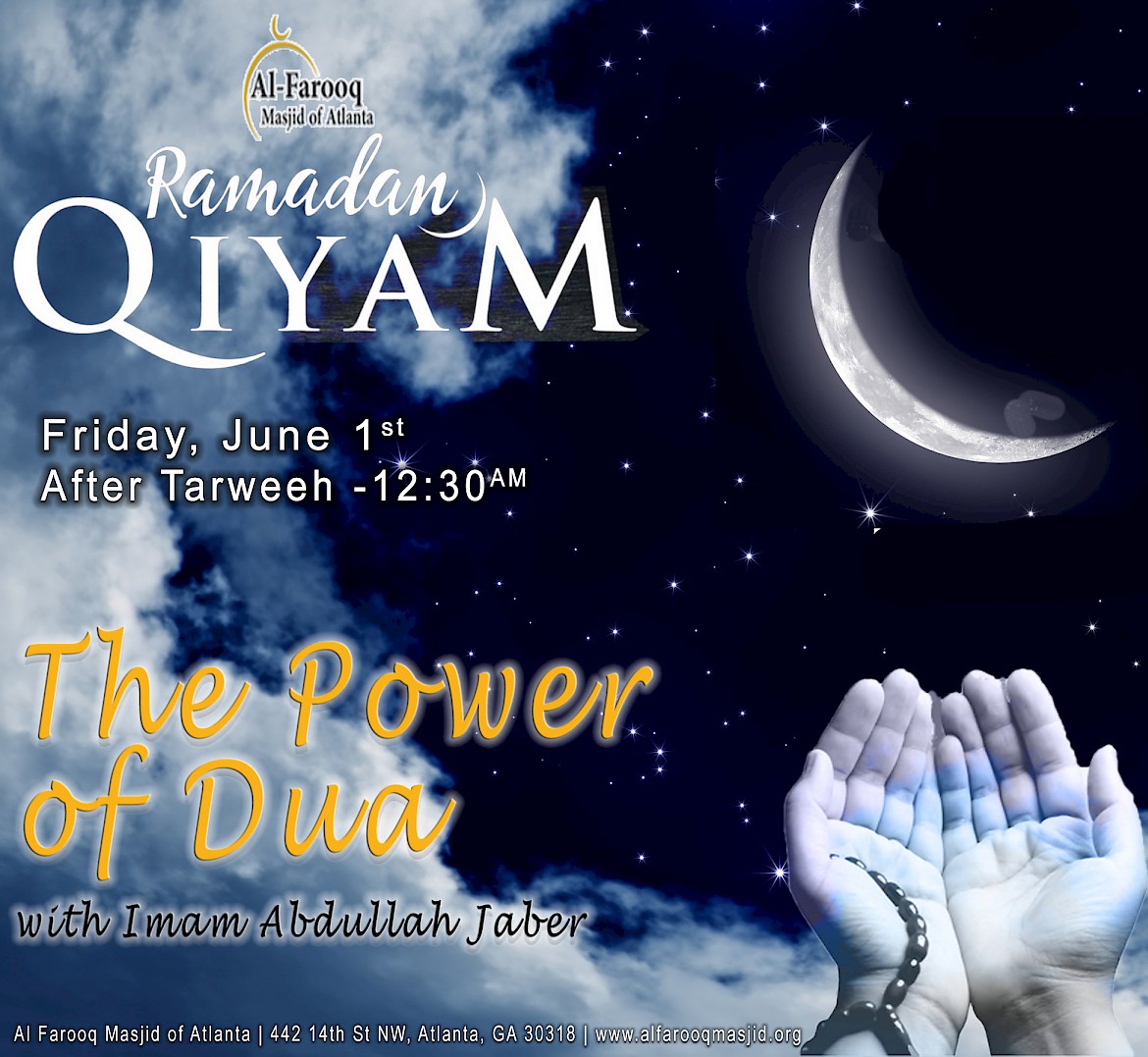 Shaykh Abdullah Jaber will be discussing the power of dua in detail after taraweeh on Friday night (June 1) starting 12:30am in the basement Abu Bakr Hall of Al-Farooq Masjid. All are welcome to join.
---
Al-Tibyaan Open House
Posted on Monday, May 21, 2018 8:24 pm
---
"
O ye who believe! Fear Allah as He should be feared, and die not except in a state of Islam."