Tuesday, November 21, 2017
2 Rabi Al-Awwal 1439
| | Starts | Iqamah |
| --- | --- | --- |
| Fajr1 | 5:49 | 6:45 |
| Zuhr2 | 12:24 | 2:00 |
| Asr | 3:12 | 4:15 |
| Maghrib | 5:35 | |
| Isha | 6:54 | 7:15 |
Wednesday, November 22, 2017
3 Rabi Al-Awwal 1439
| | Starts | Iqamah |
| --- | --- | --- |
| Fajr1 | 5:50 | 6:45 |
| Zuhr2 | 12:24 | 2:00 |
| Asr | 3:12 | 4:15 |
| Maghrib | 5:35 | |
| Isha | 6:54 | 7:15 |
Al-Farooq Masjid
442 14th Street NW
Atlanta, GA 30318
(404) 874-7521
Basketball Madness
Posted on Thursday, April 6, 2017 8:55 am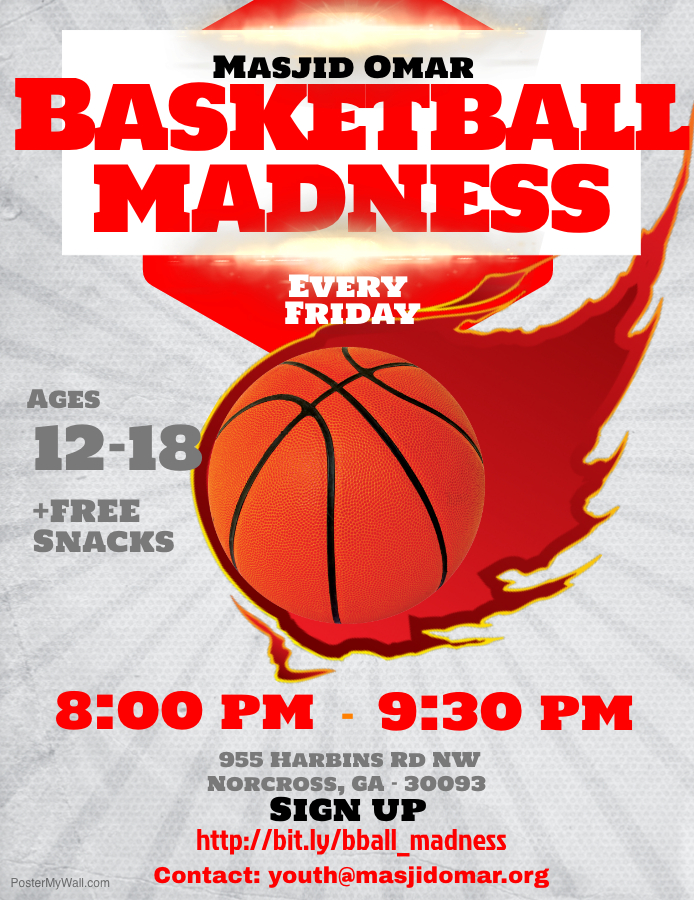 Starts April 14 insha'Allah
---
Legacy Seminar
Posted on Saturday, April 1, 2017 5:29 am
The balanced believer is under a constant state of construction. While we evaluate our daily actions, the quality of our worship, and relationships with others, we also reflect upon the inner workings of our soul. What is the state of our heart as we connect with Allah, our Creator? And in the present socio-political climate, how do navigate to live a meaningful life?
Come and join us for this amazing opportunity to learn from many young experienced professionals.
Get inspired to evolve, engage, and empower. Register Here: http://bit.ly/2naDGXO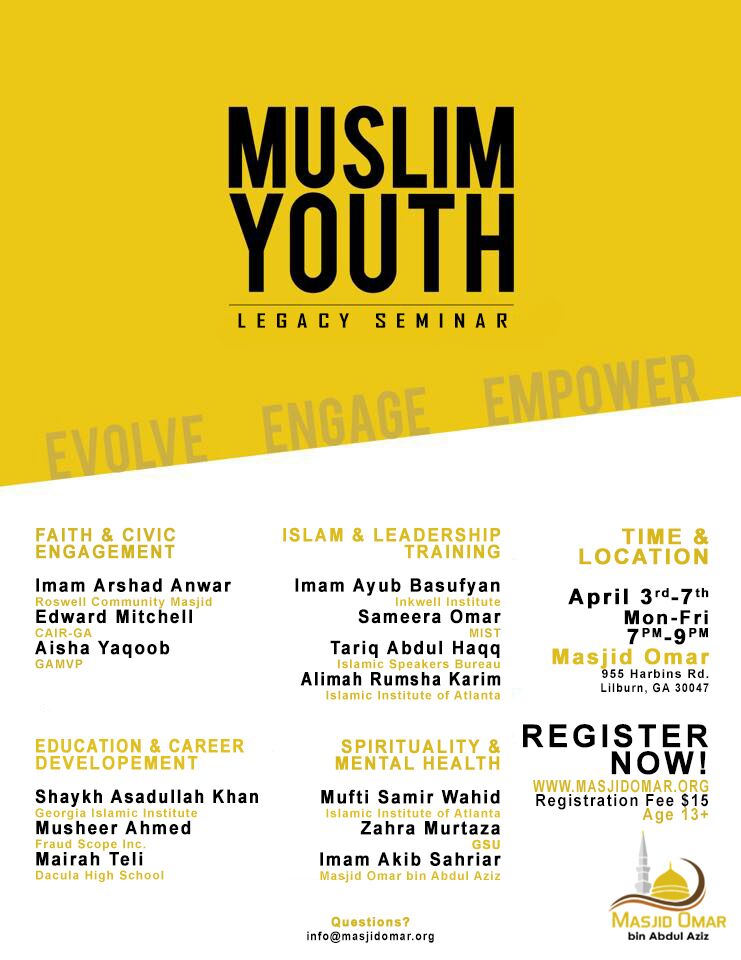 ---
Women's Pre-Ramadan Kick Off
Posted on Saturday, March 25, 2017 11:10 pm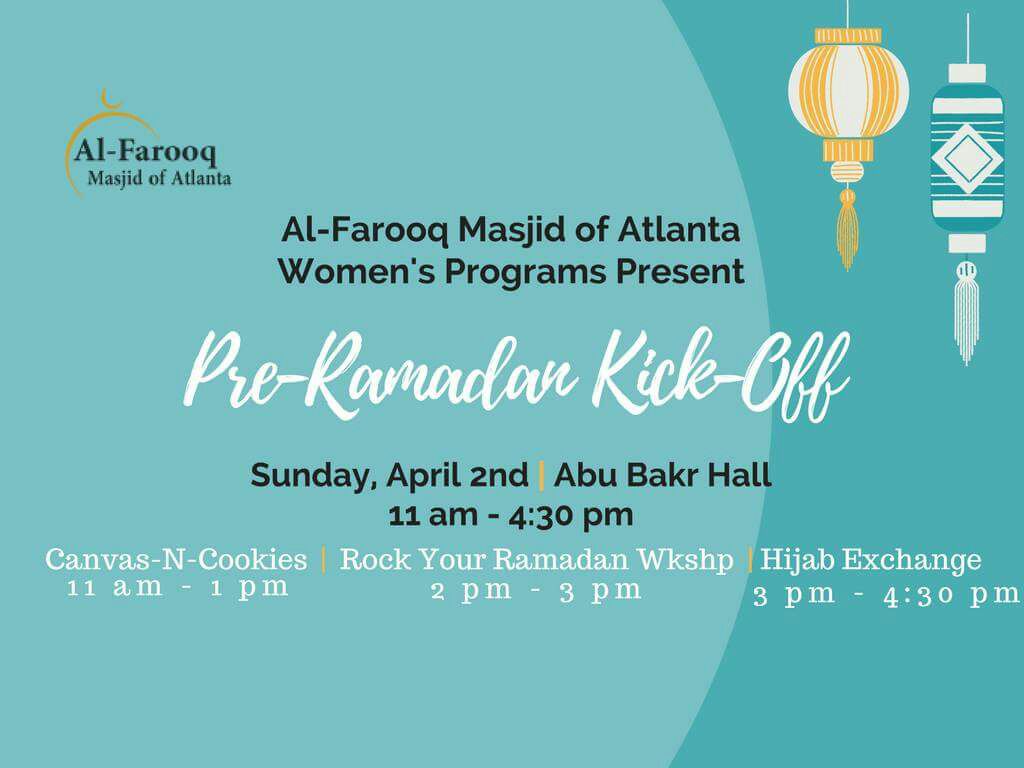 ---
Girls Hike And Picnic
Posted on Saturday, March 25, 2017 11:08 pm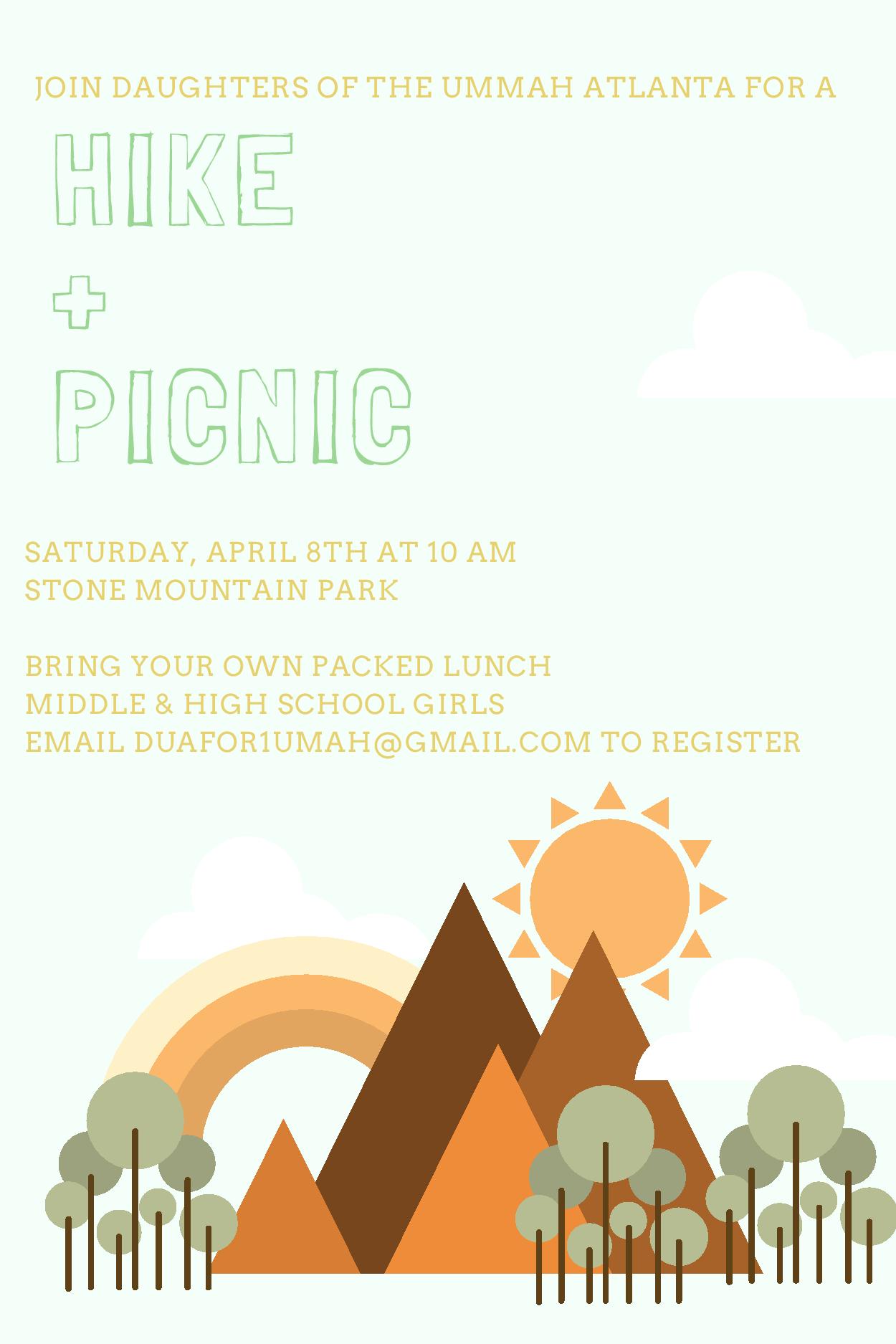 ---
Dragon Goal Tournament
Posted on Friday, March 17, 2017 10:56 pm
A Dragon Goal (Soccer) 3 vs 3 Tournament for boys and girls ages 6 to 18 in various categories is being held in Atlanta. If you are interested in participating, please fill the form below: 
http://bit.ly/2n7Tvyz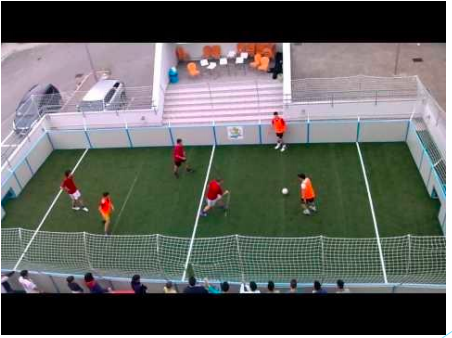 ---
MOHID is Al-Farooq Masjid's preferred method of accepting donations/payments.
Please write a check to "Al-Farooq Masjid" and either put it within a donation box at the masjid or mail it to:
Al-Farooq Masjid
442 14th Street NW
Atlanta, GA 30318
"
And the servants of (Allah) Most Gracious are those who walk on the earth in humility, and when the ignorant address them, they say, "Peace!";"