Thursday, April 27, 2017
1 Shaban 1438
| | Starts | Iqamah |
| --- | --- | --- |
| Fajr1 | 5:22 | 6:15 |
| Zuhr2 | 1:36 | 2:00 |
| Asr | 5:16 | 6:30 |
| Maghrib | 8:21 | |
| Isha | 9:44 | 10:00 |
Friday, April 28, 2017
2 Shaban 1438
| | Starts | Iqamah |
| --- | --- | --- |
| Fajr1 | 5:21 | 6:15 |
| Zuhr2 | 1:36 | 2:00 |
| Asr | 5:16 | 6:30 |
| Maghrib | 8:22 | |
| Isha | 9:45 | 10:00 |
Al-Farooq Masjid
442 14th Street NW
Atlanta, GA 30318
(404) 874-7521
MOHID is Al-Farooq Masjid's preferred method of accepting donations/payments.
Please write a check to "Al-Farooq Masjid" and either put it within a donation box at the masjid or mail it to:
Al-Farooq Masjid
442 14th Street NW
Atlanta, GA 30318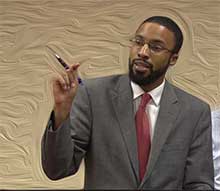 Islamic Will Seminar
Watch the Islamic Will Seminar and learn how to complete your Islamic Will. Download the latest Will/Testament document.
"
O ye who believe! Fear Allah as He should be feared, and die not except in a state of Islam."