Sunday, December 4, 2016
5 Rabi Al-Awwal 1438
| | Starts | Iqamah |
| --- | --- | --- |
| Fajr1 | 5:58 | 6:45 |
| Zuhr2 | 12:28 | 2:05 |
| Asr | 3:11 | 4:15 |
| Maghrib | 5:32 | |
| Isha | 6:52 | 7:15 |
Monday, December 5, 2016
6 Rabi Al-Awwal 1438
| | Starts | Iqamah |
| --- | --- | --- |
| Fajr1 | 5:59 | 6:45 |
| Zuhr2 | 12:28 | 2:00 |
| Asr | 3:11 | 4:15 |
| Maghrib | 5:32 | |
| Isha | 6:53 | 7:15 |
Al-Farooq Masjid
442 14th Street NW
Atlanta, GA 30318
(404) 874-7521
Group Discussion on Some of the Challenges Facing the Muslim Community
Monday, November 21, 2016 4:30 pm
Recorded at Al-Farooq Masjid on Saturday, November 19, 2016.
---
Donate to Homeless
Sunday, November 6, 2016 9:22 pm
Al-Farooq Masjid is collecting monetary donations to buy socks, winter gloves and other necessities for homeless. Please donate generously at this link: https://us.mohid.co/ga/atlanta/afm/masjid/online/donation and select the category as 'Feed the Homeless'.
We are also collecting winter coats for adults and you can drop them off at any of the bins marked for this purpose inside the masjid.
The feed the homeless program takes place every other Sunday at 10:00am. We pack lunch boxes at Al-Farooq Masjid's elevator lobby and distribute them in downtown Atlanta. Please contact Sister Fatuma or Br. Khalid Rashied at 404-454-5500 for more details.
---
Student Scholarship - Georgia State Taxes
Tuesday, November 1, 2016 8:41 am
If you are a Georgia State tax payer and are required to pay State taxes, you are eligible to participate in a unique program offered by our State.  You, a State Taxpayer, are now allowed to tell the State to re-direct your taxes to Dar Un Noor Academy.  For program details or to sign up, please click the image below.  Hurry, this opportunity ends January 1, 2017!
Questions?  Text or call 404-400-9889

---
Free Classes on Islam
Monday, July 11, 2016 9:54 pm
Classes are open for registration and are completely free! These classes are meant to educate Muslims and non-Muslims about the basics of what you need to know to practice Islam. 
Free Beginners Class - Every Sunday (Library) - 10:30-12:00pm
Held at Second Floor Al-Farooq Masjid Library
Topics include Faith, Salah (prayer), Ablution, Fasting, Charity, Pilgrimage and Hadith
Register Here: http://bit.ly/frq_beg4
 
Free Intermediate Class - Every Sunday (Conference Room) - 10:30am-12:00pm
Held at Second Floor Al-Farooq Masjid Conference Room 
Topics include Stories of the Prophets, Ethics and Etiquettes of Islam, Seerah (Life of the Prophet) and explanation of select passages from the Qur'an. 
Register Here: http://bit.ly/frq_int2
---
Community Town Hall - Sunday, November 20, 2016
Sunday, November 20, 2016 11:01 am
COMMUNITY TOWN HALL (11 am to 12 pm)
During the community town session hall led by Aisha Yaqoob of the Georgia Muslim Voter Project, Georgia Muslims will discuss ways that our community can stay active and involved moving forward, from political activism to interfaith outreach to protecting our rights, iA.
---
MOHID is Al-Farooq Masjid's preferred method of accepting donations/payments.
Please write a check to "Al-Farooq Masjid" and either put it within a donation box at the masjid or mail it to:
Al-Farooq Masjid
442 14th Street NW
Atlanta, GA 30318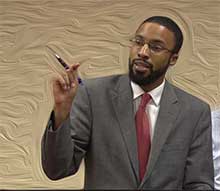 Islamic Will Seminar
Watch the Islamic Will Seminar and learn how to complete your Islamic Will. Download the latest Will/Testament document.
"
Surely those who guard (against evil) are in a secure place, In gardens and springs;"