Thursday, November 15, 2018
7 Rabi Al-Awwal 1440
| | Starts | Iqamah |
| --- | --- | --- |
| Fajr1 | 5:44 | 6:30 |
| Zuhr2 | 12:23 | 2:00 |
| Asr | 3:14 | 4:15 |
| Maghrib | 5:38 | |
| Isha | 6:56 | 7:15 |
Friday, November 16, 2018
8 Rabi Al-Awwal 1440
| | Starts | Iqamah |
| --- | --- | --- |
| Fajr1 | 5:45 | 6:30 |
| Zuhr2 | 12:23 | 2:05 |
| Asr | 3:14 | 4:15 |
| Maghrib | 5:38 | |
| Isha | 6:56 | 7:15 |
Al-Farooq Masjid
442 14th Street NW
Atlanta, GA 30318
(404) 874-7521

(404) 919-7521
Al-Farooq Masjid Recognizes Br. Said Hamzeh Malas and Family
Posted on Tuesday, November 13, 2018 6:52 am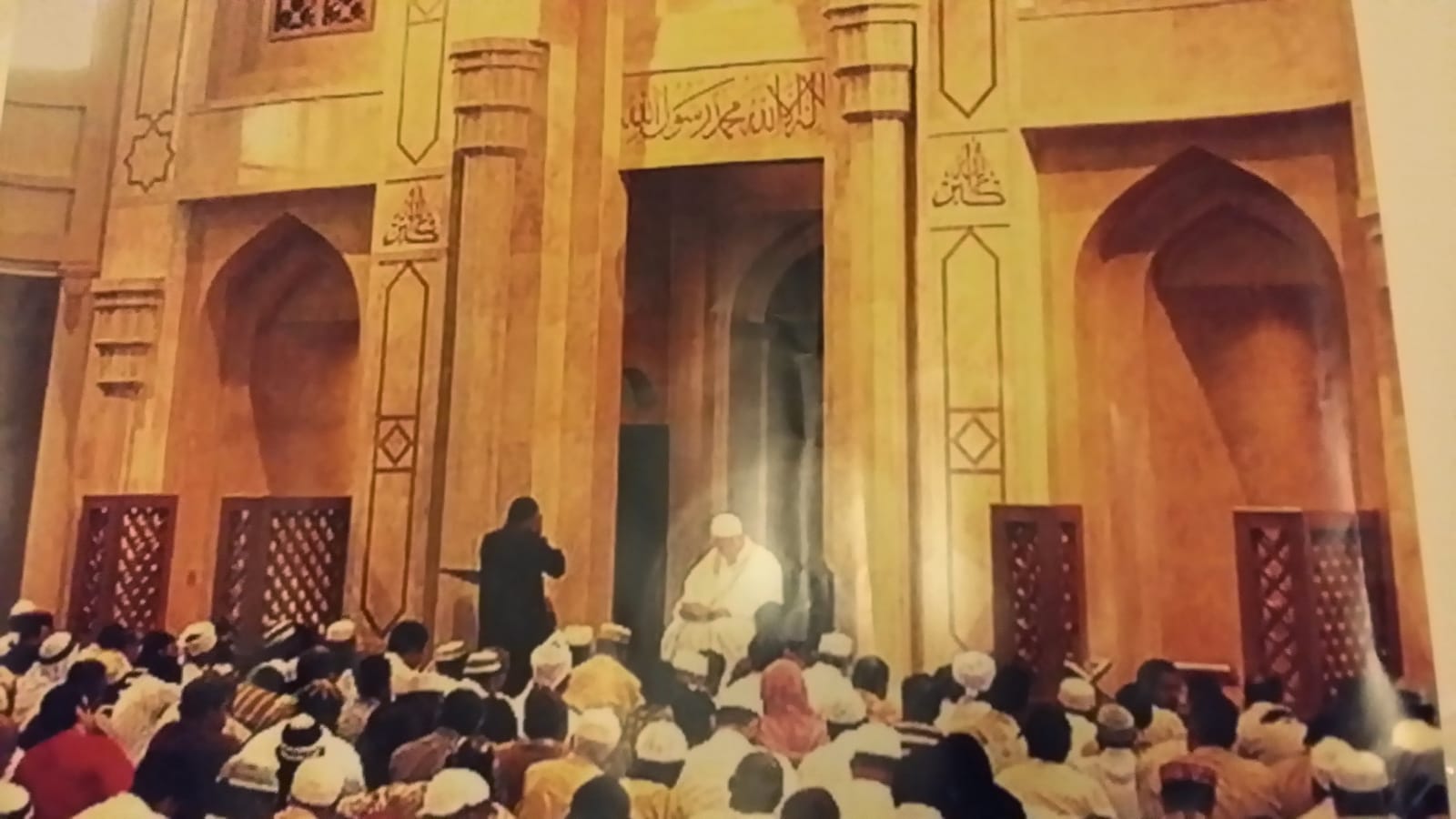 The ceremonial opening of the new building of Al-Farooq Masjid on 6/27/2008 the khutba was dedicated to thank Allah subhanahu wa taala, then to thank the community's great sacrifice and to thank Mr. Said Hamzeh Malas and his son who spearheaded the efforts financially and engineering supervision.
We're looking for video of this first khutbah. If you have some, please contact us at info@alfarooqmasjid.org
.
---
13. Courtesy / Giving Thanks
Posted on Sunday, November 11, 2018 12:13 pm
---
Donate to Feed the Homeless
Posted on Friday, October 12, 2018 3:20 pm
Al-Farooq Masjid's Feed the Homless Program feeds around 220 to 300 homeless people every other Sunday. Please help us sustain this effort by donating at this link: https://us.mohid.co/ga/atlanta/afm/masjid/online/donation and select the category as 'Feed the Homeless'.
You can also volunteer to help in the distribution by meeting at Al-Farooq Masjid's elevator lobby at 10am to pack around 220-300 lunch boxes for homeless and then head to the parks in downtown Atlanta to distribute the food. Please contact Sister Fatuma at 678-779-3880 for more details.
---
Free Classes on Islam
Posted on Sunday, August 26, 2018 12:01 pm
Classes are open for registration and are completely free! These classes are meant to educate Muslims and non-Muslims about the basics of what you need to know to practice Islam. 
Free Beginners Class - Every Sunday (Library)
Timing - 10:30am until 12pm 
Held at Second Floor Al-Farooq Masjid Library
Topics include Faith, Salah (prayer), Ablution, Fasting, Charity, Pilgrimage and Hadith
Register Here: http://bit.ly/frq_beg4
 
Free Intermediate Class - Every Sunday (Conference Room)
Timing - 10:30am until 12pm 
Held at Second Floor Al-Farooq Masjid Conference Room 
Topics include Stories of the Prophets, Ethics and Etiquettes of Islam, Seerah (Life of the Prophet) and explanation of select passages from the Qur'an. 
Register Here: http://bit.ly/frq_int2
---
Georgia Bright - Where Taxes & Sadaqa Work Together!
Posted on Thursday, November 16, 2017 11:51 am
---
Volunteer At Al-Farooq Masjid
Posted on Wednesday, September 6, 2017 9:25 am
Alhamdulilah, all the programs and initiatives that take place at Al-Farooq Masjid are run by a dedicated team of volunteers that take time out of their busy lives for the sake of Allah. We are always in need of additional volunteers to launch new initiatives and expand on our existing programs. If you would like to get involved in your masjid and earn some reward in the process as well insha'Allah, please signup here: http://bit.ly/afm_volunteer
---
"
Narrated 'Umar bin Al-Khattab: I heard Allah's Messenger

saying, "The reward of deeds depends upon the intentions and every person will get the reward according to what he has intended. So whoever emigrated for worldly benefits or for a woman to marry, his emigration was for what he emigrated for.""