Tuesday, March 31, 2015
11 Jumada-II 1436
| | Starts | Iqamah |
| --- | --- | --- |
| Fajr1 | 6:16 | 6:45 |
| Zuhr2 | 1:45 | 2:00 |
| Asr | 5:15 | 6:30 |
| Maghrib | 8:01 | |
| Isha | 9:18 | 9:30 |
Sorry, tomorrow's prayer schedule is not available.
Al-Farooq Masjid
442 14th Street NW
Atlanta, GA 30318
(404) 874-7521
Will and Inheritance Symposium
Wednesday, March 11, 2015 11:27 pm
We thank the 125 people that attended today's Symposium on Will and Inheritance and also the Attorneys, Islamic scholars and volunteers that made this event possible.
If you missed the event, Click here for the detailed will form.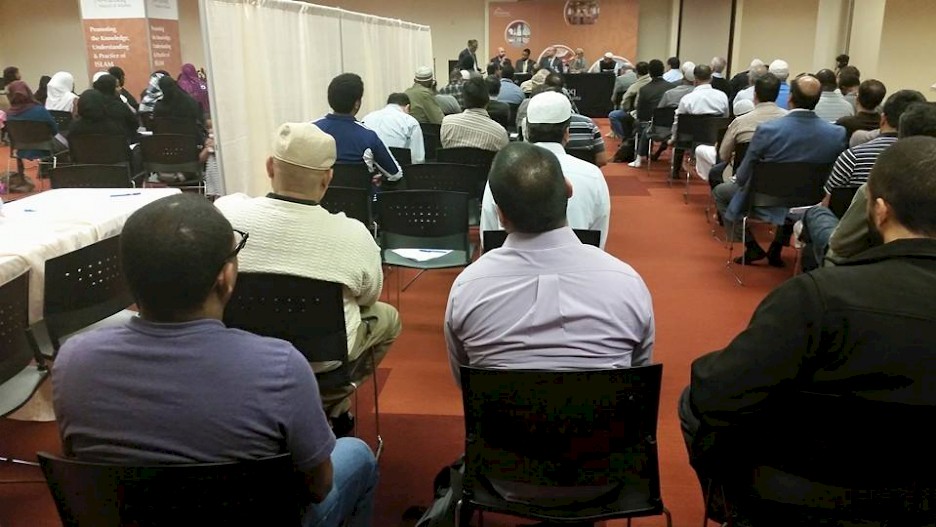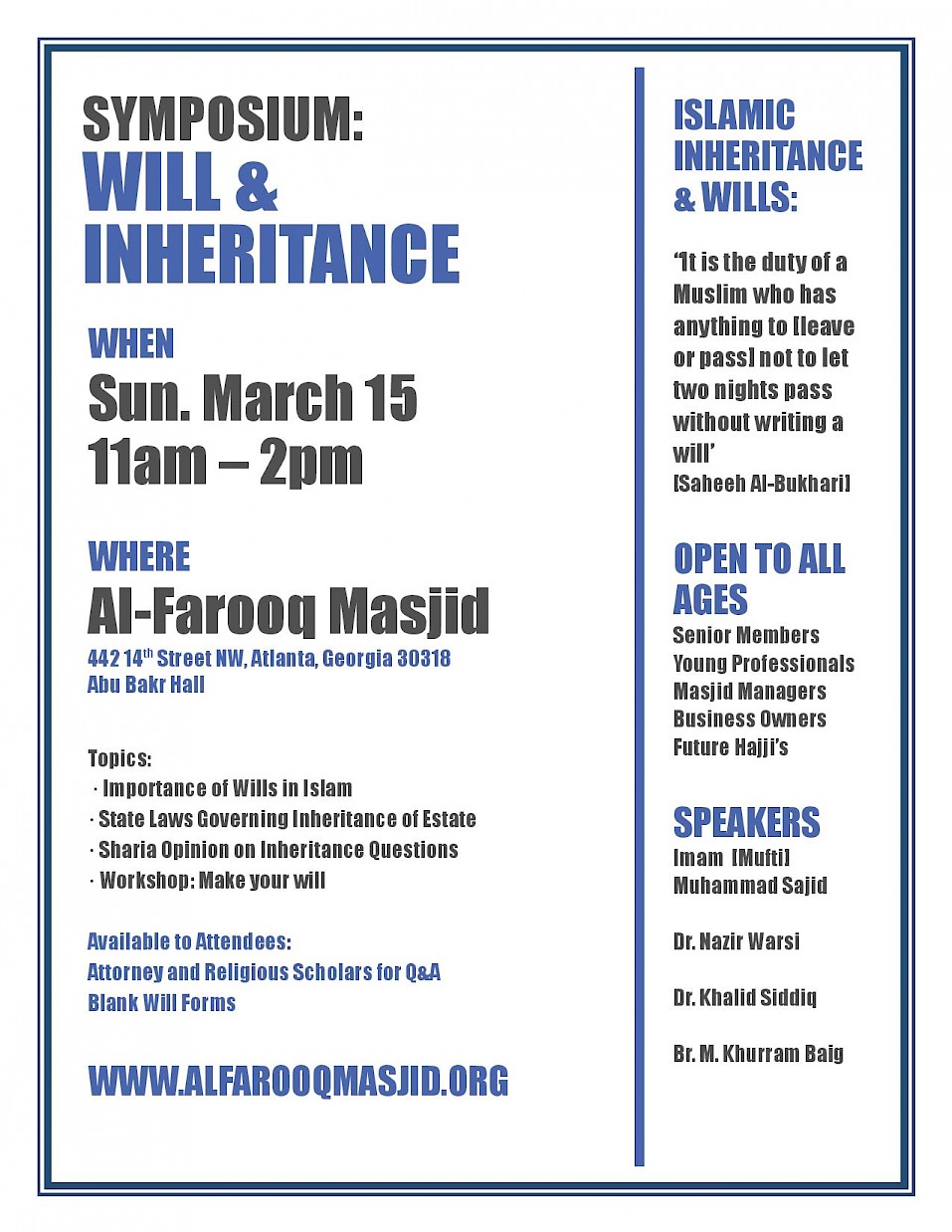 Join the Facebook event here: https://www.facebook.com/events/421254404706048
---
Hunger Walk/Run 2015
Wednesday, February 18, 2015 8:04 pm
On Sunday, March 15, 2015, thousands of people will come together to raise awareness and funds to help fight hunger in our community. Our team will be there – and we need your support!
Hunger Walk/Run is one of the most important hunger relief efforts of the year. The money we raise will feed hope for the 1 in 5 people who face hunger in our community.
Please join us in supporting this important mission! You can help us reach our team fundraising goal by making a donation on behalf of the entire team or a specific team member. Or take the next step against hunger by walking/running with us on March 15.
Together, we can make sure that a child in our community doesn't go to bed hungry tonight. We can offer a glimmer of hope to struggling parents desperately trying to make ends meet for their family. We can ensure another senior citizen isn't forced to choose between paying for medicine or food.
Click here to join our team or to donate to the cause: http://goo.gl/ZU72hT
Thank you so much, and we hope to see you at the Hunger Walk/Run! Contact us at youth@alfarooqmasjid.org if you have any questions.
---
Please write a check to "Al-Farooq Masjid" and either put it within a donation box at the masjid or mail it to:
Al-Farooq Masjid
442 14th Street NW
Atlanta, GA 30318
"
We have not sent thee but as a universal (Messenger) to men, giving them glad tidings, and warning them (against sin), but most men understand not."