Wednesday, September 30, 2020
13 Safar 1442
| | Starts | Iqamah |
| --- | --- | --- |
| Fajr1 | 6:09 | 6:45 |
| Zuhr2 | 1:27 | 2:00 |
| Asr | 4:50 | 6:15 |
| Maghrib | 7:30 | |
| Isha | 8:41 | 9:10 |
Sorry, tomorrow's prayer schedule is not available.
Al-Farooq Masjid
442 14th Street NW
Atlanta, GA 30318
(404) 874-7521

(404) 919-7521
Youth Activities
Al-Farooq Masjid has always believed that future is in the hands of our youth. To propagate this belief, it has taken an active role in the lives of our youth. To learn about events catered to the youth, please signup for our separate youth mailing list here: http://bit.ly/2dDXsoG
The following are some of the activities Al-Farooq Masjid sponsors/participates in:
Annual Summer Camp
One of the legacies of the Al-Farooq Masjid Youth Program is the annual summer camp. This event has been occuring every summer for many decades and draws Muslim Youth from all over Atlanta and the surrounding communities.
Participants spend approximately one week camping in one of our State Parks. Activities include canoeing, swimming, sports, lectures and etcetera.
Some Recent Activities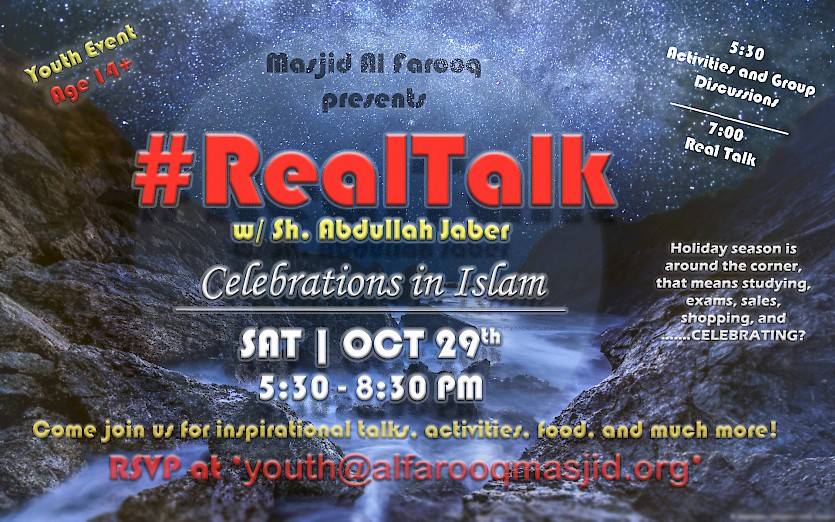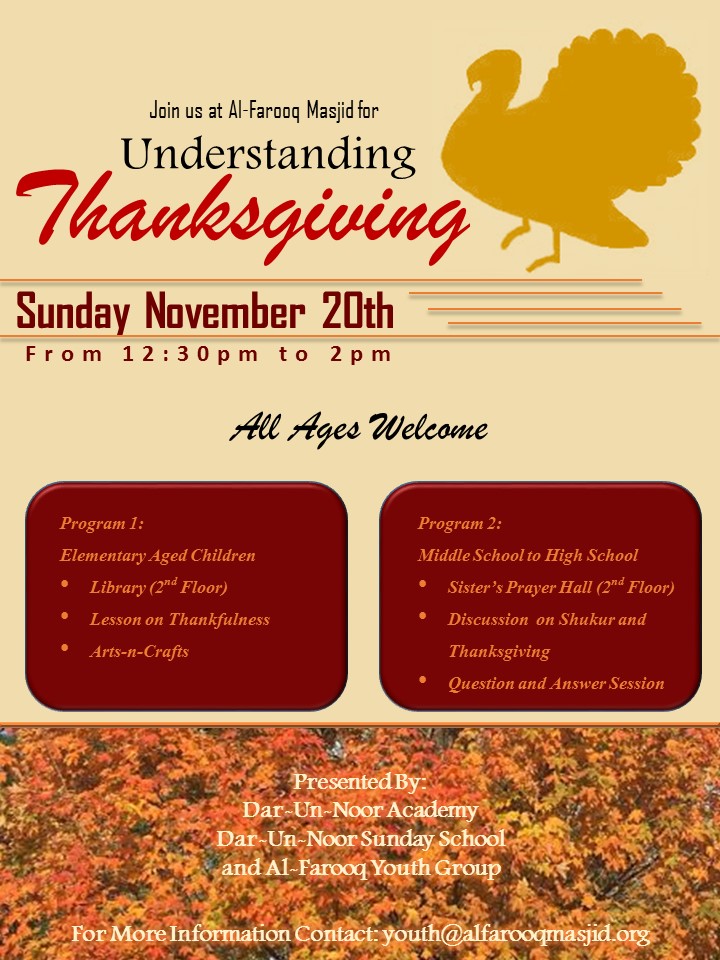 "
Say: He is Allah, the One and Only; Allah, the Eternal, Absolute; He begetteth not, nor is He begotten; And there is none like unto Him."