Thursday, December 7, 2023
23 Jumada Al-Awwal 1445
| | Starts | Iqamah |
| --- | --- | --- |
| Fajr1 | 6:00 | 6:45 |
| Zuhr | 12:29 | 2:00 |
| Asr | 3:10 | 4:15 |
| Maghrib | 5:34 | |
| Isha | 6:52 | 7:15 |
Friday, December 8, 2023
24 Jumada Al-Awwal 1445
| | Starts | Iqamah |
| --- | --- | --- |
| Fajr1 | 6:01 | 6:45 |
| Zuhr | 12:29 | 2:00 |
| Asr | 3:11 | 4:15 |
| Maghrib | 5:34 | |
| Isha | 6:53 | 7:15 |
Al-Farooq Masjid
442 14th Street NW
Atlanta, GA 30318
(404) 874-7521

(404) 919-7521
Eid Mubarak!
Posted on Tuesday, May 11, 2021 9:05 pm
---
29th Night of Ramadan (Masjid Omar Bin Abdul Aziz)
Posted on Monday, May 10, 2021 9:47 pm
---
27th Night Du'a Live Stream
Posted on Saturday, May 8, 2021 10:53 am
Insha'Allah we will be live streaming tonight's du'a. Please join us by visiting this website at Isha time (9:54pm) for the live stream. 
---
Ramadan Announcement
Posted on Monday, April 12, 2021 8:15 pm
Ramadan Mubarak!
The first day of fasting is Tuesday, April 13. Taraweeh starts tonight right after Isha salat (9:30pm). The masjid has limited capacity. If the masjid is full inside, you may pray outside.
You must bring a prayer rug, wear a mask, and maintain social distancing (at least 6 feet). If you're sick or feeling any symptoms of illness, please stay home. No children under 11 years old are allowed in the masjid and no babysitting is provided.
Dates and water will be provided at Maghrib (to break your fast). Besides this, there is no food or drinks allowed inside the masjid. A take out box for iftar/dinner is distributed daily at 6pm.
This is the month where your good deeds are multiplied manyfold so please donate generously. Visit our site to make a donation: https://alfarooqmasjid.org
Ramadan goes by very quickly. Please make the best of it. May Allah SWT bless you and your family tremendously and grant you all Jannatul Firdaus.
Please download the attached PDF for use during this month. Jazakullah Khair!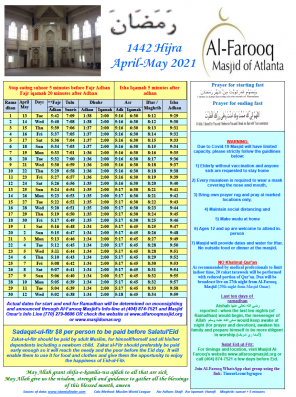 ---
We Need Your Support inshaAllah!
Posted on Friday, April 9, 2021 10:45 am
Asalaamu Alaikum! As we enter the moth of Ramadan, we pray that Allah (SWT) bestow His mercy and blessings upon you and your families and that He protects us from harm and accept our fast.
Ramadan is a special time for all Islamic organizations around the world, including ours. Your support during this month allows us to continue our programming throughout the year. The Prophet (SAWS) said,
"Whoever performs any good deed in the month of Ramadan will obtain the reward of an obligatory act; and whoever performs an obligatory act of devotion will be rewarded seventy times more than in any other month." (Ibn Khuzaimah)
If you have any questions, please do not hesitate to text or whatsapp 404-919-7521, so that we may assist you as quickly as possible.  Jazakullah Khair!
Hot Iftar Dinner Box or Dates for Fasting People:
$5 feeds 1 fasting person
$20 feeds 5 fasting people
$20 small box of dates and water
$50 large box of dates and water
$100 feeds 20 fasting people
$250 feeds 50 fasting people
Masjid Operation
Support the maintenance, staff, and general expenses of the Masjid
Darul Uloom
Support and sponsor students in their efforts to memorize the Qur'an.  Students are also Zakat eligible. 
Dar Un Noor Academy
Support and sponsor students in our private K-12 school.  Some students are Zakat eligible. 
Sadaqa 
General fund to support those in need and not Zakat eligible.
Zakat
Obligatory 2.5% charitable wealth donation.
Zakat ul Fitr - $8 per person** (Cash App preferred)
Obligatory for any Muslim who possesses food in excess of their need.  Head of the household can pay on behalf of their dependents.  This can be paid throughout the month of Ramadan but prior to Eid ul Fitr Salah.  Debit card only.

**An additional $.50 charge will be applied to compensate for transaction fees for Zatkt ul Fitr.  You can also give with Venmo or CashApp to prevent this fee. 
Venmo (@alfarooq)
Venmo can be used for any of the above categories including Zakat ul Fitr.  Please drop us a note as to where you would like the funds to go.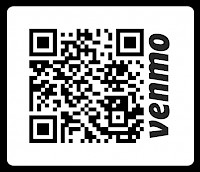 Cash App ($alfarooqmasjid)
Cash App can be used for any of the above categories including Zakat ul Fitr.  Please drop us a note as to where you would like the funds to go.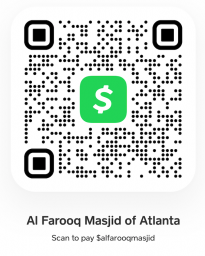 ---
Ramadhan, Taraweeh, & Iftar
Posted on Friday, April 9, 2021 8:25 am
---
Volunteer at the Cemetery
Posted on Sunday, January 31, 2021 10:53 pm
Volunteers needed to help build frames for future graves at the Lovejoy Cemetery. Interested brothers meet at the Cemetery at 9:30 am and complete the necessary work by 12 pm. The next scheduled meetings are on March 20 and April 3, 2021. Please contact Br. Fareed to learn more at 678-368-3939.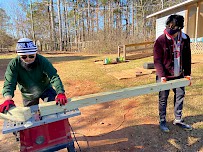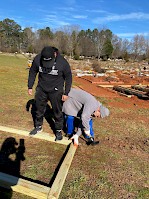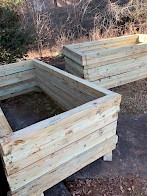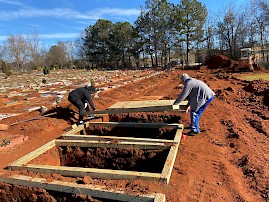 ---
Giving Tuesday - Support Our School
Posted on Tuesday, December 1, 2020 2:53 pm
---
Masjid Open
Posted on Monday, November 2, 2020 10:59 am
---
129. Nationality vs Religion
Posted on Sunday, November 1, 2020 5:36 am
---
123. Immaturity
Posted on Sunday, October 25, 2020 8:37 pm
---
118. Argumentation
Posted on Tuesday, October 20, 2020 8:34 pm
---
96. The Nagging Conscience
Posted on Monday, September 28, 2020 7:45 pm
---
83. Islam Is Peace and Security
Posted on Wednesday, September 16, 2020 4:53 am
---
73. Change Yourself
Posted on Sunday, September 6, 2020 5:55 am
---
"
And every human being's destiny have We tied to his neck; and on the Day of Resurrection We shall bring forth for him a record which he will find wide open;"