Monday, June 27, 2022
28 Dhul Qadah 1443
| | Starts | Iqamah |
| --- | --- | --- |
| Fajr1 | 4:45 | 5:50 |
| Zuhr | 1:41 | 2:00 |
| Asr | 5:25 | 6:45 |
| Maghrib | 8:58 | |
| Isha | 10:29 | 10:35 |
Tuesday, June 28, 2022
29 Dhul Qadah 1443
| | Starts | Iqamah |
| --- | --- | --- |
| Fajr1 | 4:46 | 5:50 |
| Zuhr | 1:41 | 2:00 |
| Asr | 5:26 | 6:45 |
| Maghrib | 8:58 | |
| Isha | 10:29 | 10:35 |
Al-Farooq Masjid
442 14th Street NW
Atlanta, GA 30318
(404) 874-7521

(404) 919-7521
Fasting on Ashura
Posted on Friday, September 6, 2019 10:46 am
Ashura commemorates the Day that Allah saved the Children of Israel from the Pharaoh.  Fasting on the day of Ashura expiates the sins of the past year.  When the Prophet (PBUH) arrived in Madina, He found that the Jews fasted on this day.  They said, "This is a blessed day.  On this day Allah saved the Children of Israel and Prophet Musa (AS) fasted on this day to give thanks to Allah."  The Prophet said "We are closer to Musa than you are."  Muslims fast on the 9th and 10th of Muharram to distinguish ourselves (At-Tirmidhi).
The Prophet (PBUH) said:
"Fasting the day of Ashura, I hope that Allah will accept it as an expiation for (the sins commited in) the previous year." (Muslim)
It is recommended to fast the 9th/10th of Muharram.  If that is not possible, then the 10th/11th of Muharram.
9th of Muharram: Sun. Sept 8
10th of Muharram: Mon. Sept 9
11th of Muharram: Tues. Sept 10
---
Eid ul Adha & Dhul Hijjah Announcement
Posted on Saturday, August 10, 2019 4:36 am
Please join us on Sunday, August 11th for the Eid ul Adha Salah at Al-Farooq Masjid.  The first Salah will be at 8:30am and the second at 9:15am.  We encourage you to arrive early and try your best not to block others or local businesses.  
Friday, August 2 marks the 1st of Dhul Hijjah.  May Allah accept the Hajj and Dua's from all who are performing this year and allow us the opportunity to perform our Hajj next year.  Ameen!
Important Dates of Dhul Hijjah:
Friday, August 2: 1st of Dhul Hijjah
Friday, August 9: 8th of Dhul Hijjah (Start of Hajj)
Saturday, August 10th: 9th of Dhul Hijjah (Day of Arafah)
Sunday, August 11th: 10th of Dhul Hijjah (Eid ul Adha)
Udhiyah/Qurbani Information**:
Udhiyah (or Qurbani) is the tradition of sharing meat with family and those in need at the end of Hajj (Eid ul Adha).  We have complied a list of local Halal grocery stores that can assist you in completing your Udhiyah obligation.  Please contact these stores directly for pricing and questions regarding their Udhiyah programs.  
Dar Un Noor Qurbani Drive - 646-509-0998 (Atlanta)
Abu Adnan Mini Supermarket- 770-822-1700 (Duluth)
Tripoli Halal Meat - 678-996-9990 (Marietta)
Souq International Market - 678-573-9669 (Lawrenceville)
Iqra Imports - 770-638-7171 (Lilburn)

**The Masjid does not manage or review any of these programs.  This information is being provided for the convenience of the community.  We encourage you to contact each location directly.  If you would like to be added to this list, please text only 404-919-7521.


---
Sponsor a Child - Scholarship Fund
Posted on Friday, August 9, 2019 1:29 pm
As the new school year begins, Dar Un Noor Academy is seeking funds to distribute scholarships to families in need.  We encourage you to give any amount!  100% of these funds will be given to eligible students to help fund their tuition.  If you have detailed questions, please do not hesitate to reach out to us at 404-919-7521.  Jazakullah Khair!
Donate by visting this link here: https://us.mohid.co/ga/atlanta/afm/masjid/online/donation
Please select Dar Un Noor Scholarship Fund.
---
First Day at Dar-un-Noor Academy (2019/20 School Year)
Posted on Tuesday, August 6, 2019 6:36 am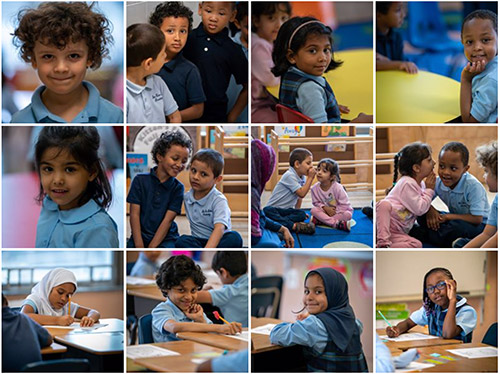 Please visit Dar-un-Noor Academy's website for more information.
---
Hajj Seminar 2019
Posted on Sunday, July 7, 2019 2:38 pm
---
Family Night with the Glorious Quran
Posted on Wednesday, July 3, 2019 5:00 am
---
ALFA Bike Ride #9
Posted on Friday, June 28, 2019 10:18 pm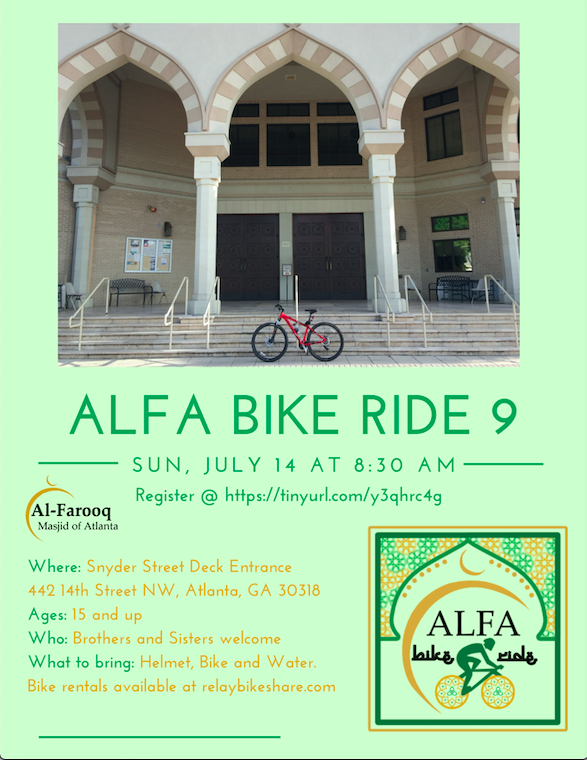 Free Registration Here: https://tinyurl.com/y3qhrc4g
---
Charitable Evening for Rohingya Relief and Clean Drinking Water
Posted on Thursday, June 27, 2019 11:00 am
---
Dar-Un-Noor Atlanta Science Academy Is Hiring
Posted on Wednesday, June 19, 2019 12:02 pm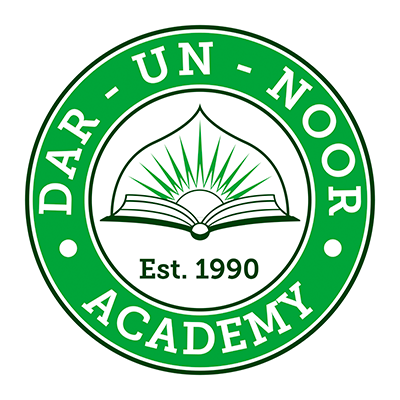 Dar-Un-Noor Atlanta Science Academy is looking to fill a variety of teaching vacancies:
APPLICANT MUST BE CERTIFIED
Elementary Teachers
Teaching Assistants
IT/Computer
Physical Education
Middle/High Math
Middle/High Science
Middle/High English
Middle/High Social Studies
Quran/Arabic/Islamic Studies
Office Support Staff
JOB TYPE: FULL TIME
If you would like to work in a friendly mid-size private school atmosphere which requires high academic expectations, apply for one (or more) of the above listed positions. In your cover letter please write which position(s) you are applying for and why you think you would be a good fit at DNA Atlanta Science Academy.
Please note that only applicants who meet the certification requirements will be contacted for an interview.
ABOUT US:
Established in 1990, Dar-Un-Noor & Atlanta Science Academy is one of Atlanta's oldest Islamic schools. The school provides education in a variety of subjects including, math, science, social studies, language arts, Arabic, and Islamic studies. The school is highly competitive and has participated in various competitions including MathCounts & Science Olympiad and won numerous gold,silver,bronze medals. The school has a very competitive high school program which offers AP courses, SAT prep, Dual Enrollment and College Guidance.
Dar-Un-Noor Atlanta Science Academy does not discriminate based on race, religion, sex, or ethnicity.
---
2019 DUL of Atlanta Summer Camp
Posted on Wednesday, June 12, 2019 6:31 am
---
2019 Eid ul-Fitr at Al-Farooq Masjid (Video)
Posted on Sunday, June 9, 2019 3:24 pm
---
Eid Al Fitr (Photos)
Posted on Wednesday, June 5, 2019 8:40 pm
6/9/19 update: All photos have been uploaded.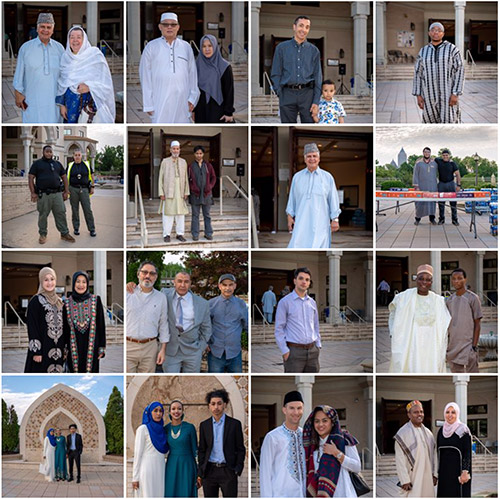 ---
Eid Al Fitr is Tuesday
Posted on Monday, June 3, 2019 9:00 pm
Eid Mubarak! Tuesday, June 4th is Eid. Insha'Allah (God willing) the first Salah is at 8:30am followed by a second Salah at 9:15am.
Please come early and park nicely. Insha'Allah do not block any driveways or cars. Don't forget to pay your Zakat al-Fitr (before the Eid Salat) which is $8/person.
May Allah SWT accept all your efforts during Ramadan, forgive you all your sins, and grant you Jannatul Firdaus.
---
Ramadan Announcement
Posted on Sunday, June 2, 2019 5:02 pm
Ramadan Mubarak!  
InshaAllah Eid ul Fitr Salah will be on either June 4th or June 5th with the first Salah at 8:30am followed by a second Salah at 9:15am.  An official announcement will be made this evening after Maghrib Salah.
(Tentative Excuse Letter)
Masjid Security: CLICK HERE (select Masjid Security from category list)
Alhamdulilah, we have been blessed to have a security guard on-site for the entire month of Ramadan.  Help keep your commuity safe by donating towards this expense.
$25 - 1/4 of the night
$50 - 1/2 the night
$100 - Full night of security
$3,000 - Entire Month of Ramadan Security
---
Annual Qiyam Night
Posted on Tuesday, May 28, 2019 5:38 pm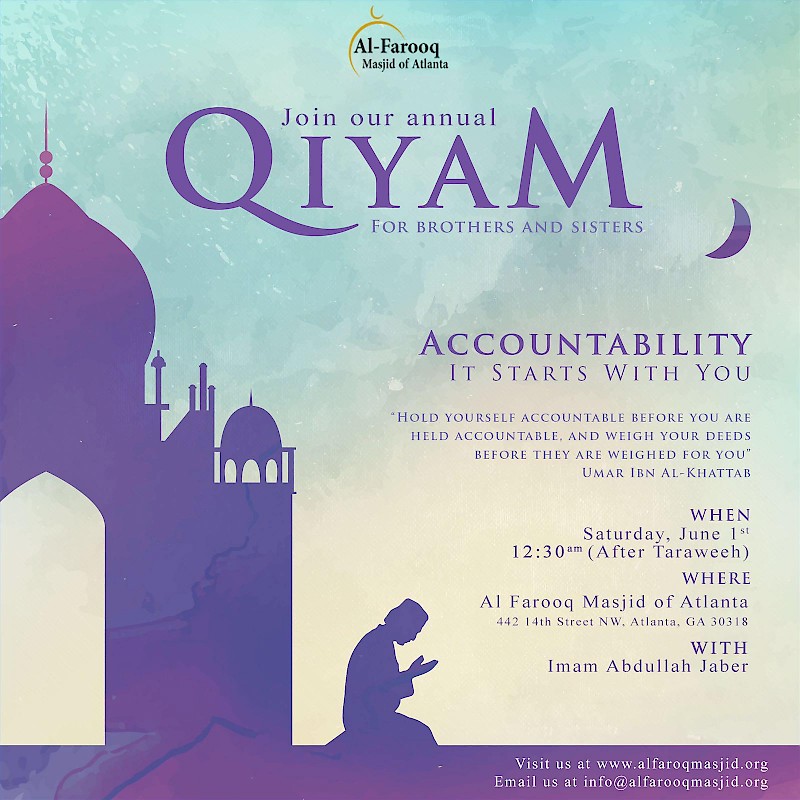 ---
"
O ye who believe! Fear Allah as He should be feared, and die not except in a state of Islam."