Friday, July 3, 2020
12 Dhul Qadah 1441
| | Starts | Iqamah |
| --- | --- | --- |
| Fajr1 | 4:49 | 6:00 |
| Zuhr2 | 1:42 | 2:05 |
| Asr | 5:27 | 6:45 |
| Maghrib | 8:58 | |
| Isha | 10:28 | 10:35 |
Saturday, July 4, 2020
13 Dhul Qadah 1441
| | Starts | Iqamah |
| --- | --- | --- |
| Fajr1 | 4:49 | 6:00 |
| Zuhr2 | 1:42 | 2:05 |
| Asr | 5:27 | 6:45 |
| Maghrib | 8:58 | |
| Isha | 10:28 | 10:35 |
Al-Farooq Masjid
442 14th Street NW
Atlanta, GA 30318
(404) 874-7521

(404) 919-7521
Solar Eclipse Prayer
Posted on Thursday, August 17, 2017 8:53 pm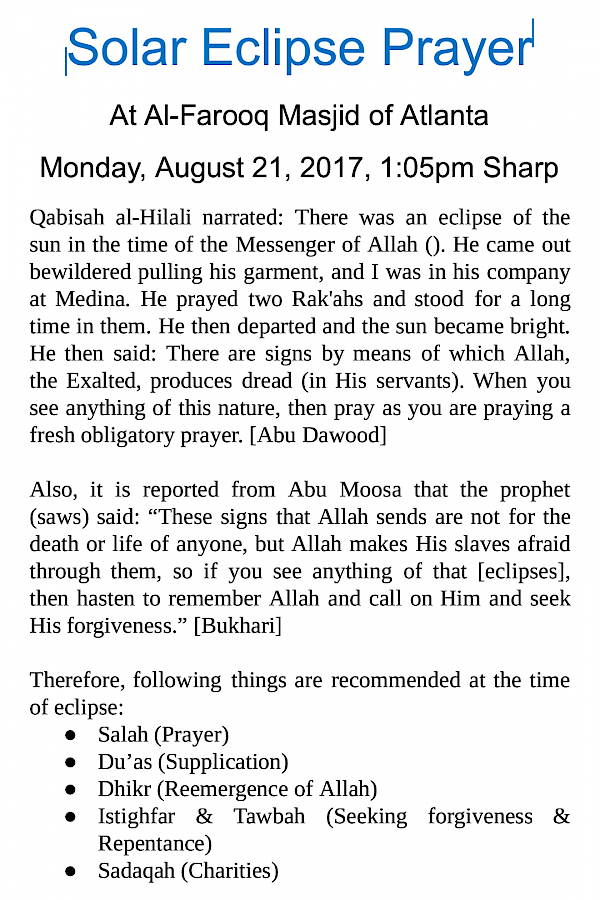 ---
Sunday School
Posted on Wednesday, August 9, 2017 4:59 am
AlFarooq Masjid Sunday school registration is open:
First day of school is Sunday, August 13th at 10:15 AM.  
WE NEED VOLUNTEERS for teachers and teacher assistants.  If you have any referrals, please let us know.
And if you have any questions, please do not hesitate to contact us.
---
Hajj Seminar - 2017
Posted on Wednesday, July 26, 2017 5:50 am
---
Masjid Beautification Day 2017
Posted on Monday, July 17, 2017 8:05 am
---
Eid al-Fitr Photos (2017)
Posted on Sunday, June 25, 2017 9:00 pm
---
Eid Mubarak
Posted on Friday, June 23, 2017 7:16 am
Eid Mubarak! Eid will be on Sunday, June 25th. The first Eid Salah will be at 8:30am, followed by a second Salah at 9:15am. All are encouraged to car pool to the Masjid and arrive early due to traffic/parking. Jazakullah Khair! May Allah SWT accept our fasting, prayers, recitation of the Quran and all our good deeds. Ameen.
---
27th Night of Ramadan 2017 - Khatamul Quran at Al-Farooq Masjid
Posted on Thursday, June 22, 2017 7:37 pm
---
Mohammad Khalid Mohammad Calls the Adhan on the 27th Night of Ramadan at Al-Farooq Masjid
Posted on Thursday, June 22, 2017 7:36 pm
---
Youth Qiyaam Night
Posted on Thursday, June 22, 2017 4:22 pm
Please join us on Friday, June 23 after Taraweeh (around 12:30am) for an inspirational night filled with motivational short talks and qiyaam-ul-layl (night prayers). This is also the 29th night of Ramadan. Speakers include:
Shaykh Abdullah Jaber
Imam Nihal Khan
Omer Kamal
Suhoor will be served!
---
New Muslim Social
Posted on Monday, June 5, 2017 5:52 am
Signup Here: http://bit.ly/2sv4u52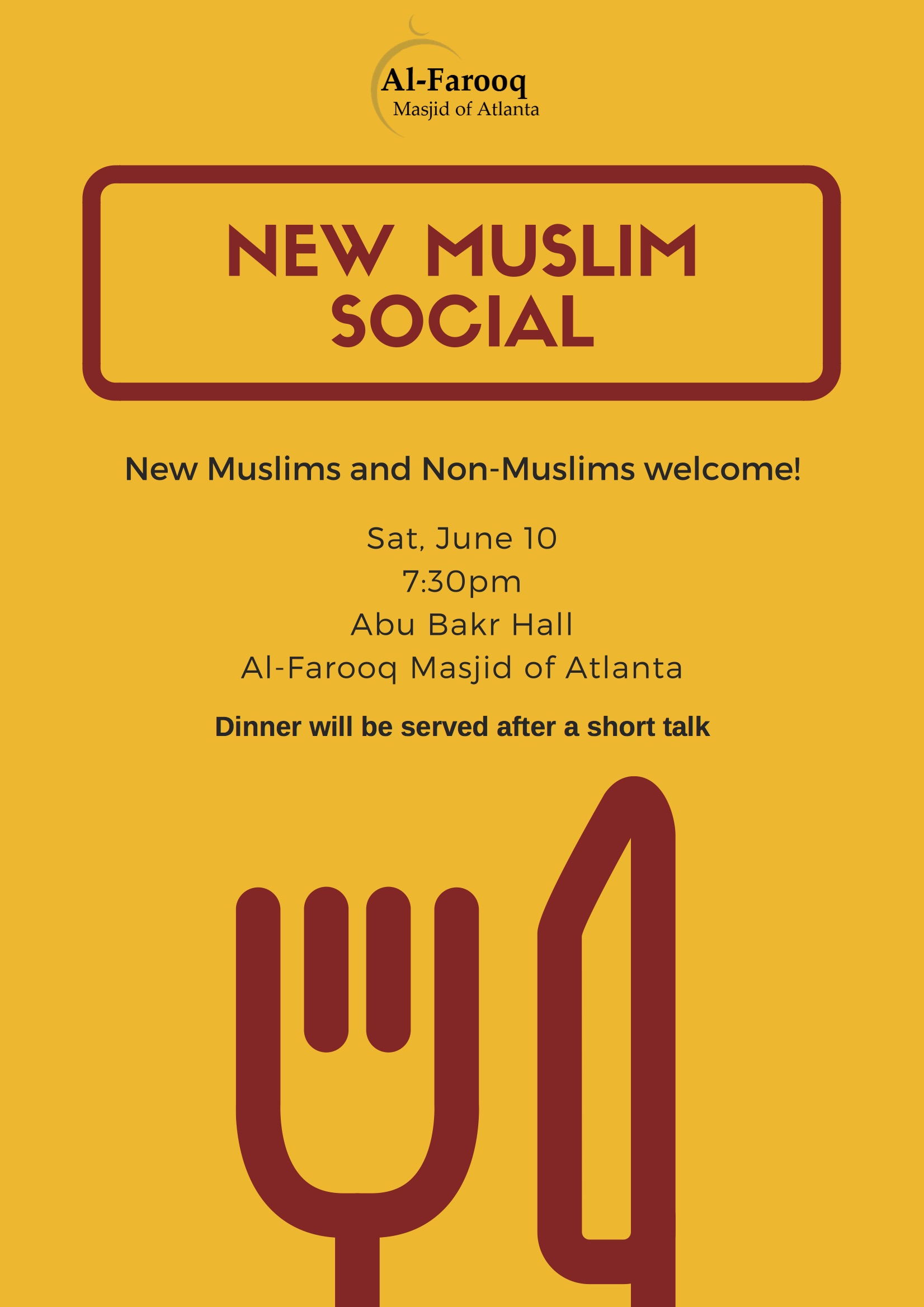 ---
Attaining Ihsan Lectures
Posted on Sunday, June 4, 2017 4:59 pm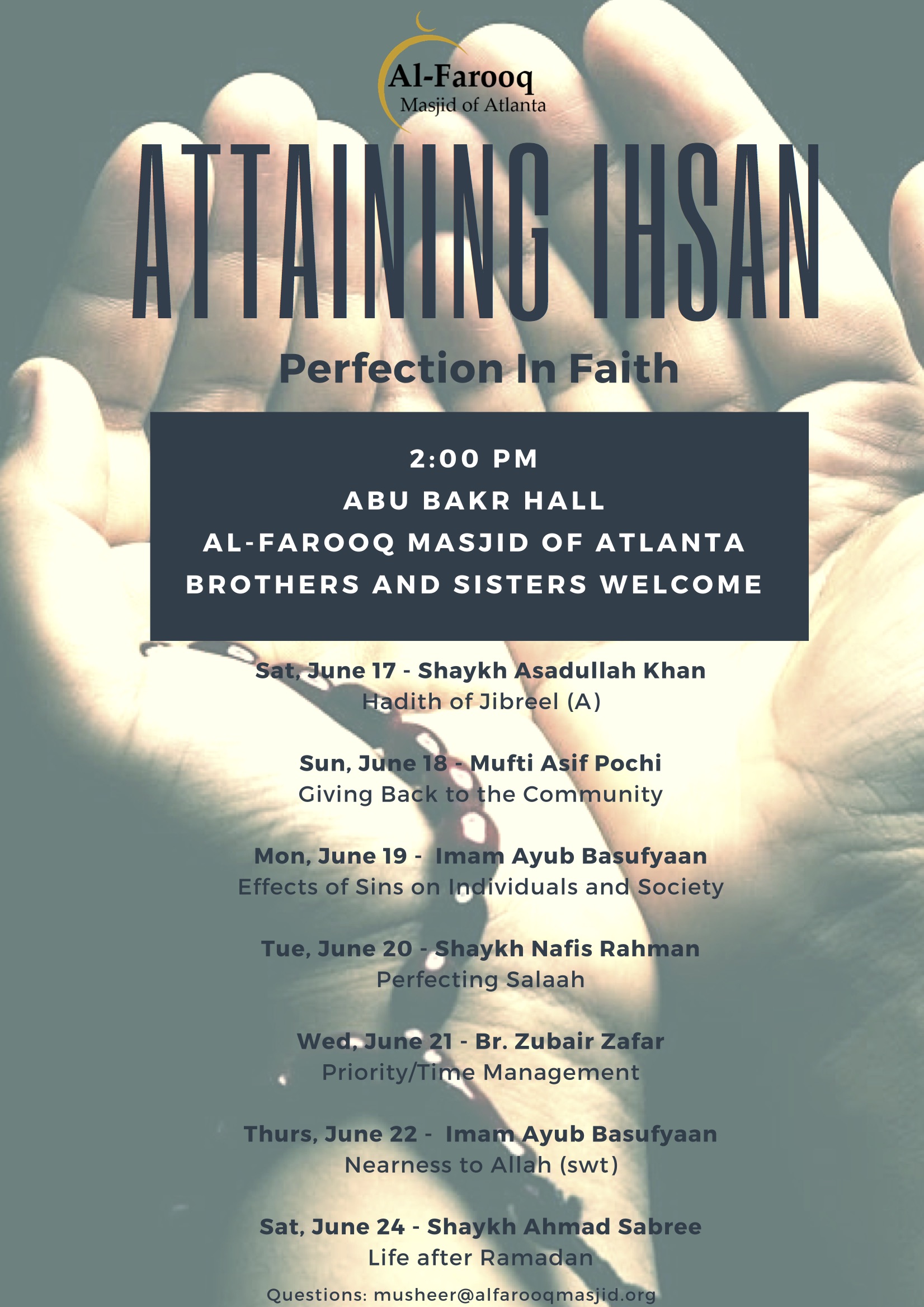 ---
Surah Mulk Intensive
Posted on Sunday, June 4, 2017 4:55 pm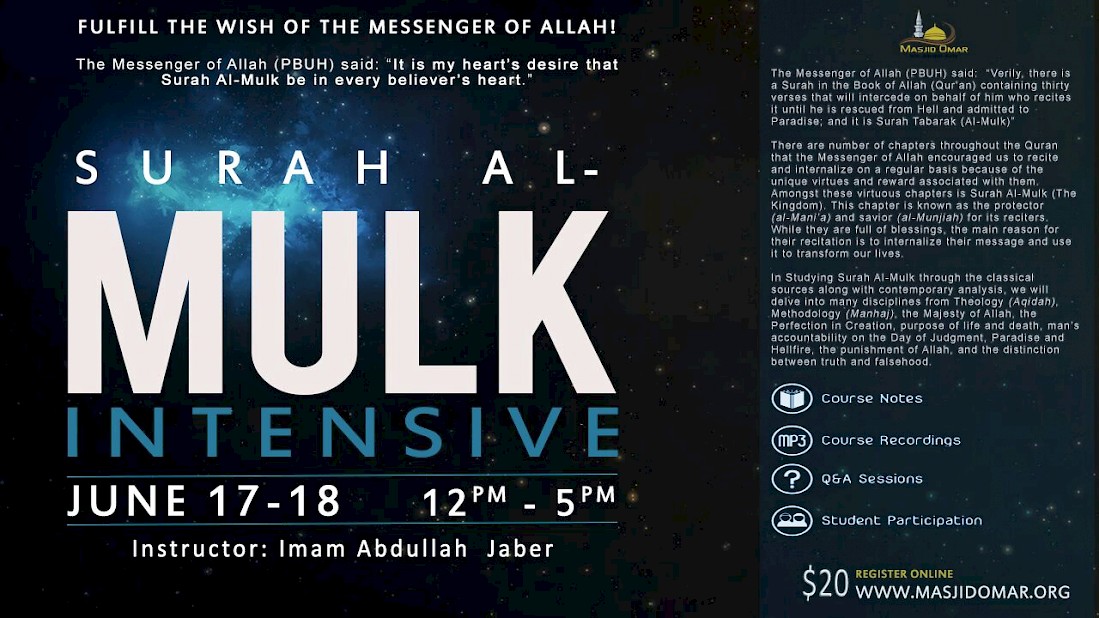 ---
2016-2017 Hifz Graduation Ceremony, Darul Uloom of Atlanta and Masjid Omar Bin Abdul Aziz
Posted on Tuesday, May 16, 2017 5:23 am
---
2017 Hifz Graduation Ceremony
Posted on Friday, May 12, 2017 6:59 pm
---
Dar-un-Noor Sunday School Advanced Arabic Program Graduation (Photos)
Posted on Sunday, May 7, 2017 7:58 pm
---
"
We have not sent thee but as a universal (Messenger) to men, giving them glad tidings, and warning them (against sin), but most men understand not."