Sunday, February 17, 2019
12 Jumada Al-Akhirah 1440
| | Starts | Iqamah |
| --- | --- | --- |
| Fajr1 | 5:56 | 6:30 |
| Zuhr2 | 12:52 | 2:00 |
| Asr | 3:59 | 5:15 |
| Maghrib | 6:29 | |
| Isha | 7:43 | 8:00 |
Monday, February 18, 2019
13 Jumada Al-Akhirah 1440
| | Starts | Iqamah |
| --- | --- | --- |
| Fajr1 | 5:55 | 6:30 |
| Zuhr2 | 12:52 | 2:00 |
| Asr | 4:00 | 5:15 |
| Maghrib | 6:30 | |
| Isha | 7:44 | 8:00 |
Al-Farooq Masjid
442 14th Street NW
Atlanta, GA 30318
(404) 874-7521

(404) 919-7521
Khatmul Quran
Posted on Saturday, June 9, 2018 9:23 am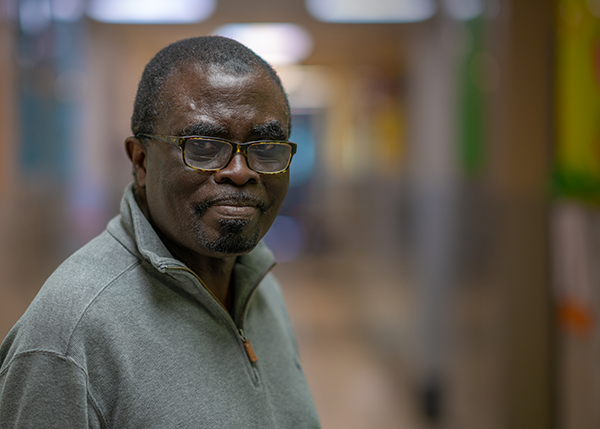 Masha'Allah 5 Darul Uloom of Atlanta students have been leading tarawih downstairs in Abu Bakr Hall of Al-Farooq Masjid. Tonight (Sat 6/9) insha'Allah they finish (Khatmul Quran). Please join us for du'a.
Insha'Allah we complete the Quran in the main hall at Al-Farooq Masjid on the 27th night of Ramadan (Monday 6/11). Please join us for this very special occasion.
Insha'Allah we complete the Quran at Masjid Omar Bin Abdul Aziz on the 29th night of Ramadan (Wednesday 6/13). Please join us there too.
Don't forget to keep all our hardworking volunteers, including Brother Abdul Rahim, in your du'a!
---
Faith Unlocked: A Study of Surah Al-Fatiha
Posted on Wednesday, June 6, 2018 7:12 pm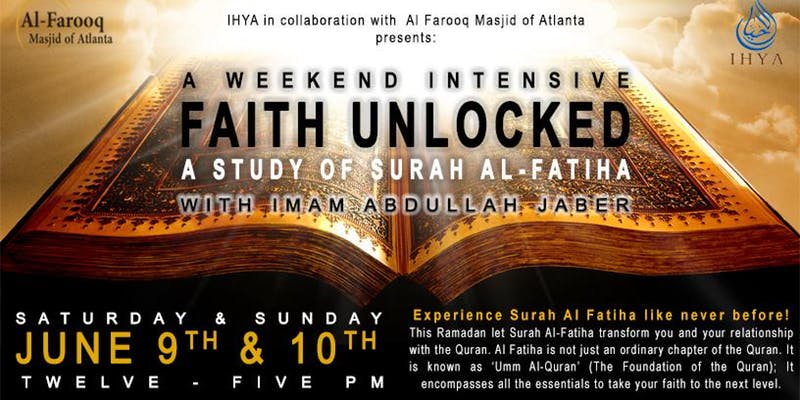 STOP! Take a moment to reflect upon the role the Qur'an plays in your daily life. What are your priorities? What place does the Qur'an occupy in your life and heart? What would happen if you took ownership of your actions and sought to understand the Qur'an?
So, what's holding you back? The only thing holding you back from better understanding the Qur'an the way it was meant to be understood is....yourself. The time has come to stop wishing…and start living.
Weekend Intensive
Sat, June 9: 12 PM - 5 PM
Sun, June 10: 12 PM - 5 PM
Register Here: https://www.eventbrite.com/e/faith-unlocked-a-study-of-surah-al-fatiha-tickets-46430625250
---
Khatmul Qur'an & I'tikaf
Posted on Friday, June 1, 2018 12:47 pm
Khatmul Qur'an at Al-Farooq Masjid will be on Monday, June 11th inshaAllah.
I'tikaf will begin on Tuesday, June 5th.  Participants (Brothers only) are required to be inside the Masjid before Maghrib on June 5th.  An I'tikaf registration form is required.
---
Intensive Islamic Education Summer Camp 2018
Posted on Friday, May 25, 2018 9:49 pm
---
Ramadan 1439
Posted on Friday, May 25, 2018 8:36 pm
Download a PDF of the prayer schedule here.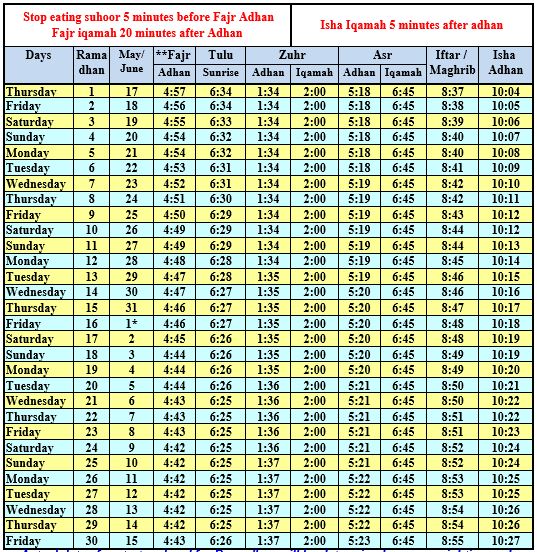 ---
"
O ye who believe! Fear Allah as He should be feared, and die not except in a state of Islam."