Tuesday, February 20, 2018
3 Jumada Al-Akhirah 1439
| | Starts | Iqamah |
| --- | --- | --- |
| Fajr1 | 5:53 | 6:45 |
| Zuhr2 | 12:52 | 2:05 |
| Asr | 4:01 | 5:15 |
| Maghrib | 6:30 | |
| Isha | 7:45 | 8:00 |
Wednesday, February 21, 2018
4 Jumada Al-Akhirah 1439
| | Starts | Iqamah |
| --- | --- | --- |
| Fajr1 | 5:52 | 6:30 |
| Zuhr2 | 12:52 | 2:05 |
| Asr | 4:02 | 5:15 |
| Maghrib | 6:31 | |
| Isha | 7:46 | 8:15 |
Al-Farooq Masjid
442 14th Street NW
Atlanta, GA 30318
(404) 874-7521

(404) 919-7521
Women's Pre-Ramadan Kick Off
Posted on Saturday, March 25, 2017 11:10 pm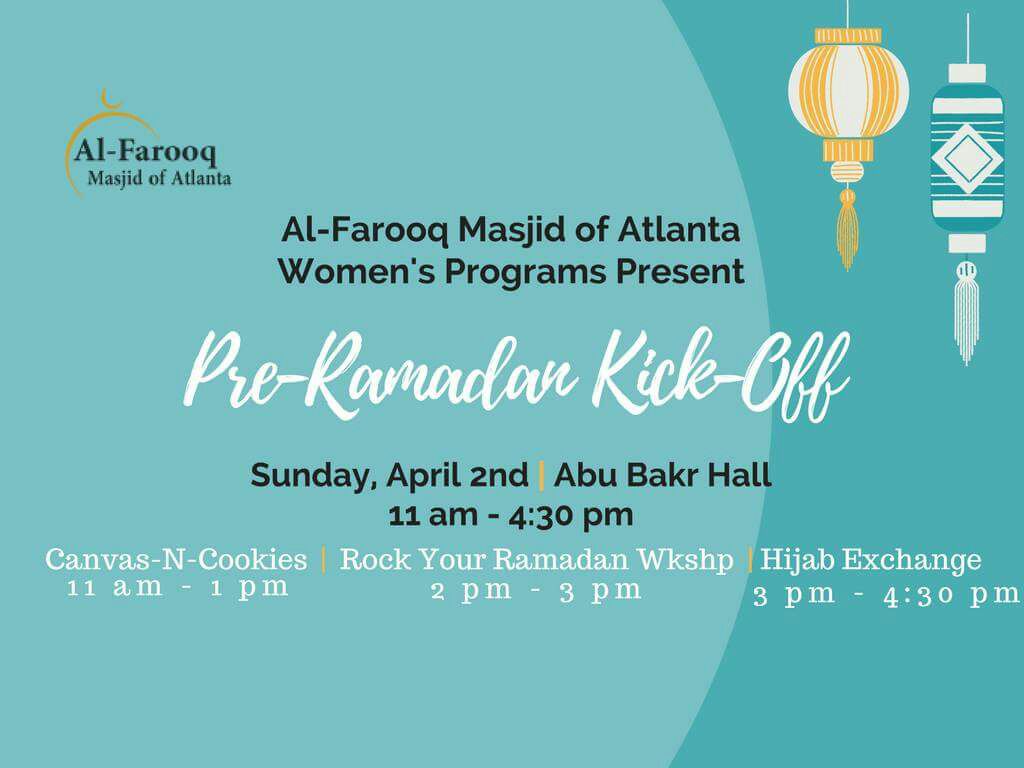 ---
Girls Hike And Picnic
Posted on Saturday, March 25, 2017 11:08 pm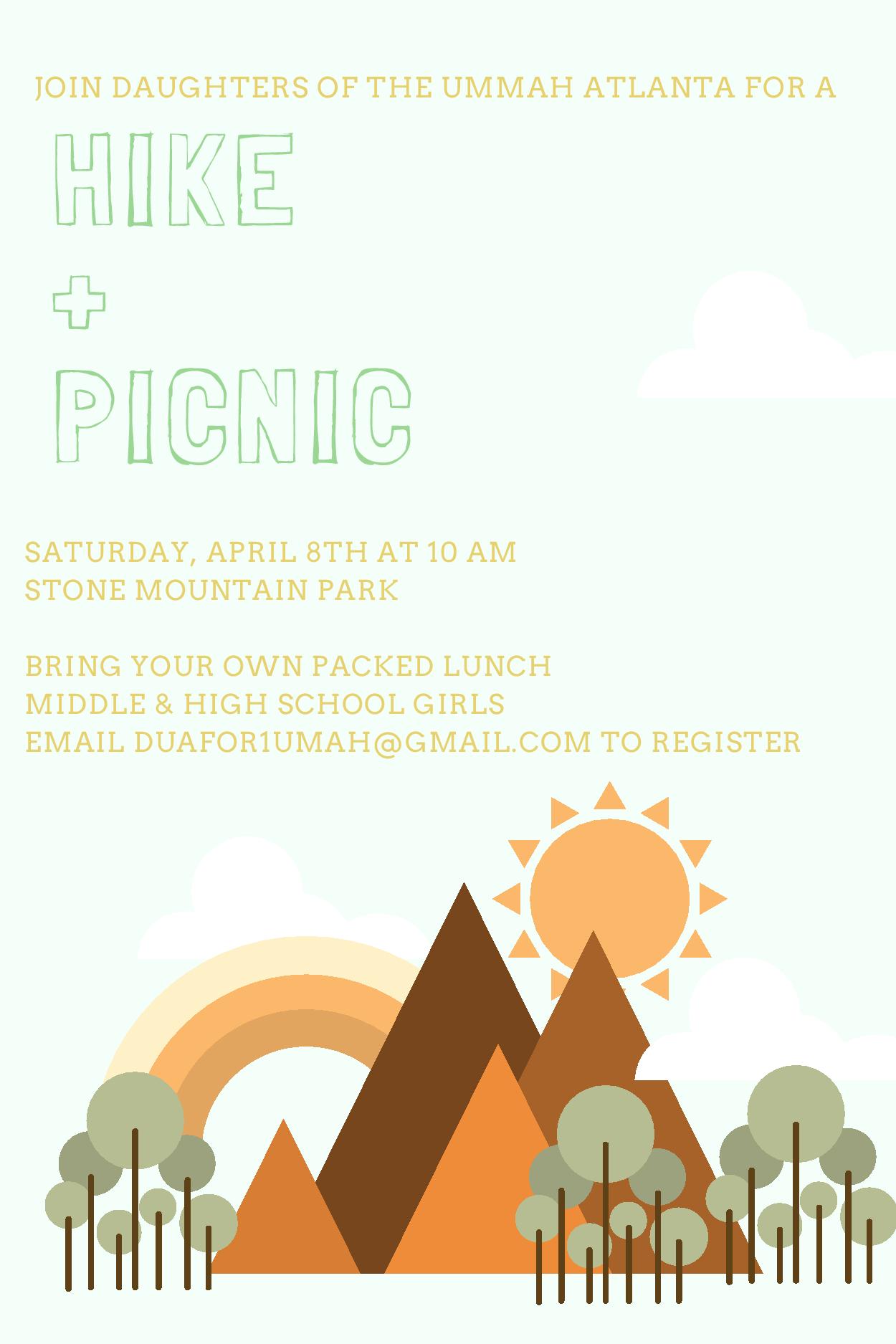 ---
Dragon Goal Tournament
Posted on Friday, March 17, 2017 10:56 pm
A Dragon Goal (Soccer) 3 vs 3 Tournament for boys and girls ages 6 to 18 in various categories is being held in Atlanta. If you are interested in participating, please fill the form below: 
http://bit.ly/2n7Tvyz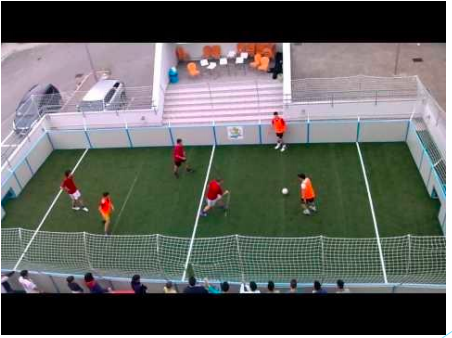 ---
Youth Weekend Camp
Posted on Saturday, March 11, 2017 8:10 pm
Atlanta's all new Muslim youth camp will be held at FDR State Park March 31st - April 2nd. Speakers and Mentors include Sh. Abdullah Jaber and Matib Ahmad.
From swimming the lake with friends, to reading Quran under the moonlight, to eating BBQ while listening to the words of knowledgeable mentors, to playing team building games in the outdoors, the experiences these three days offer the campers will be invaluable.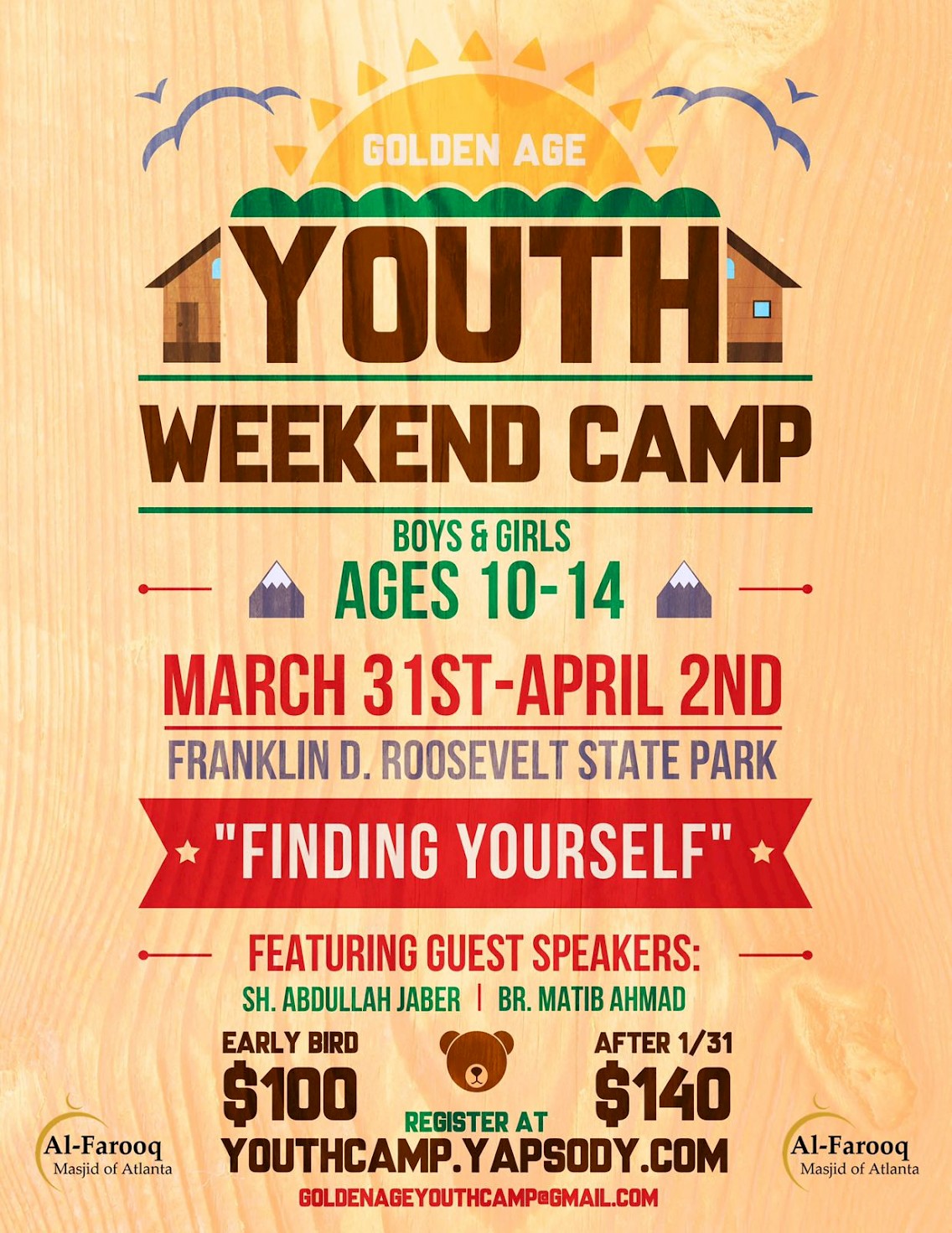 ---
Darul Uloom - Now Enrolling
Posted on Friday, March 10, 2017 10:16 pm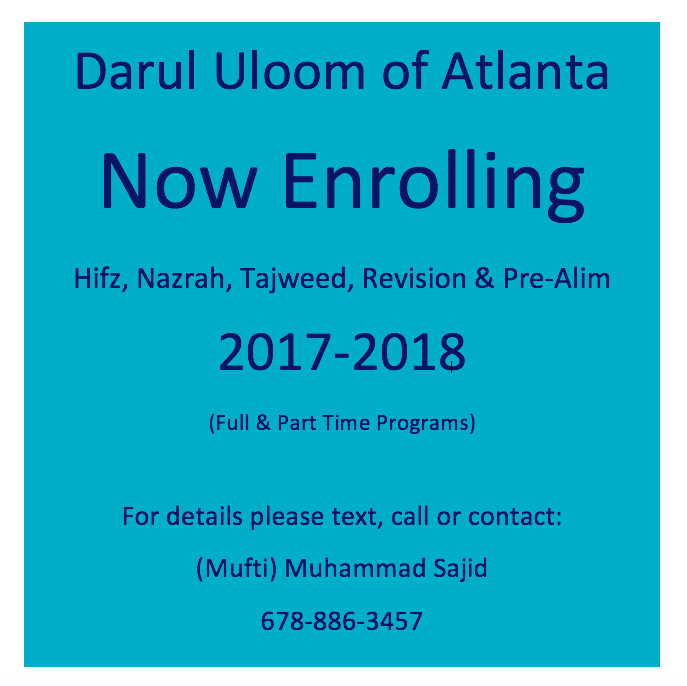 ---
"
And every human being's destiny have We tied to his neck; and on the Day of Resurrection We shall bring forth for him a record which he will find wide open;"