Tuesday, November 21, 2017
2 Rabi Al-Awwal 1439
| | Starts | Iqamah |
| --- | --- | --- |
| Fajr1 | 5:49 | 6:45 |
| Zuhr2 | 12:24 | 2:00 |
| Asr | 3:12 | 4:15 |
| Maghrib | 5:35 | |
| Isha | 6:54 | 7:15 |
Wednesday, November 22, 2017
3 Rabi Al-Awwal 1439
| | Starts | Iqamah |
| --- | --- | --- |
| Fajr1 | 5:50 | 6:45 |
| Zuhr2 | 12:24 | 2:00 |
| Asr | 3:12 | 4:15 |
| Maghrib | 5:35 | |
| Isha | 6:54 | 7:15 |
Al-Farooq Masjid
442 14th Street NW
Atlanta, GA 30318
(404) 874-7521
27th Night of Ramadan 2017 - Khatamul Quran at Al-Farooq Masjid
Posted on Thursday, June 22, 2017 7:37 pm
---
Mohammad Khalid Mohammad Calls the Adhan on the 27th Night of Ramadan at Al-Farooq Masjid
Posted on Thursday, June 22, 2017 7:36 pm
---
Youth Qiyaam Night
Posted on Thursday, June 22, 2017 4:22 pm
Please join us on Friday, June 23 after Taraweeh (around 12:30am) for an inspirational night filled with motivational short talks and qiyaam-ul-layl (night prayers). This is also the 29th night of Ramadan. Speakers include:
Shaykh Abdullah Jaber
Imam Nihal Khan
Omer Kamal
Suhoor will be served!
---
New Muslim Social
Posted on Monday, June 5, 2017 5:52 am
Signup Here: http://bit.ly/2sv4u52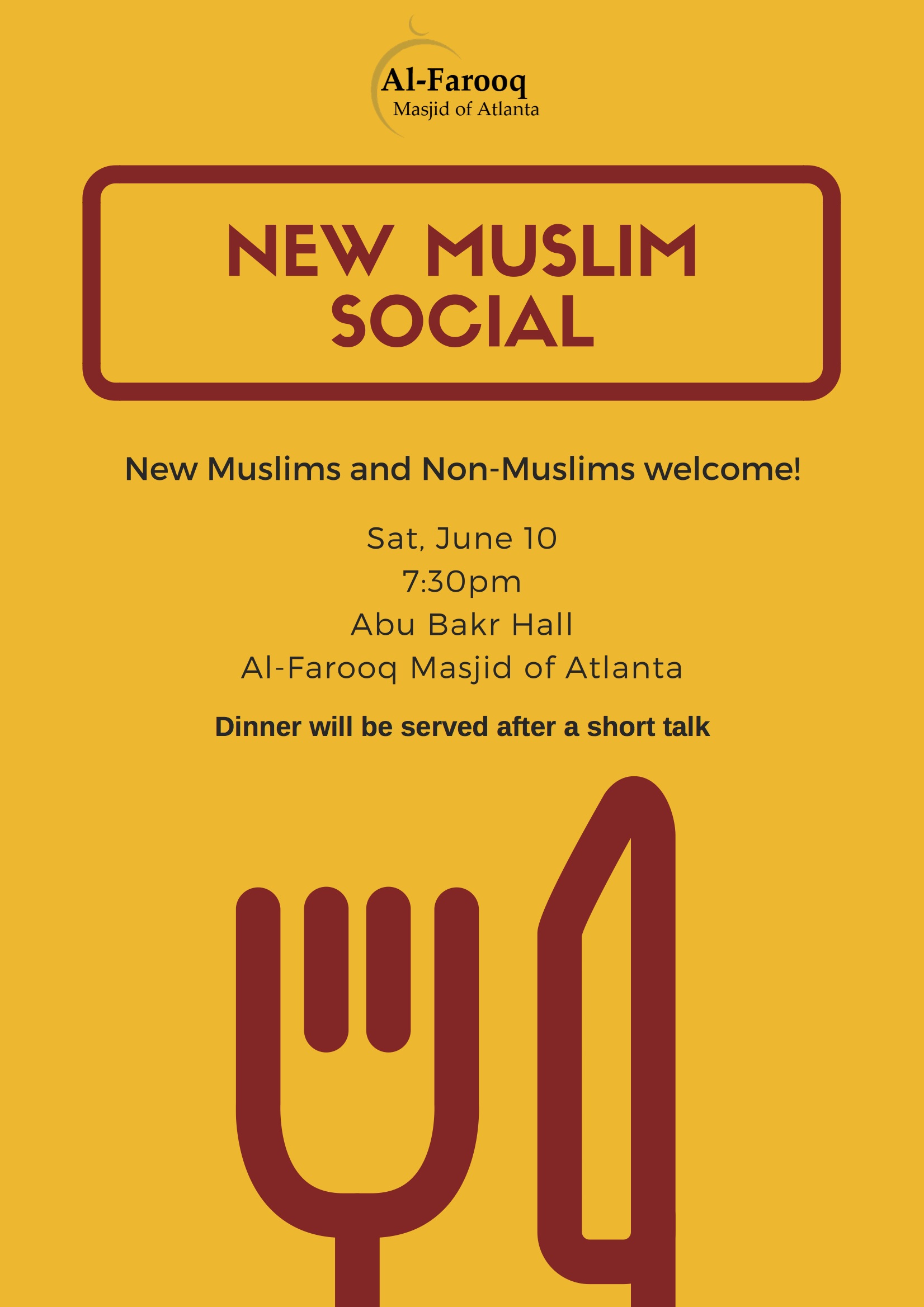 ---
Attaining Ihsan Lectures
Posted on Sunday, June 4, 2017 4:59 pm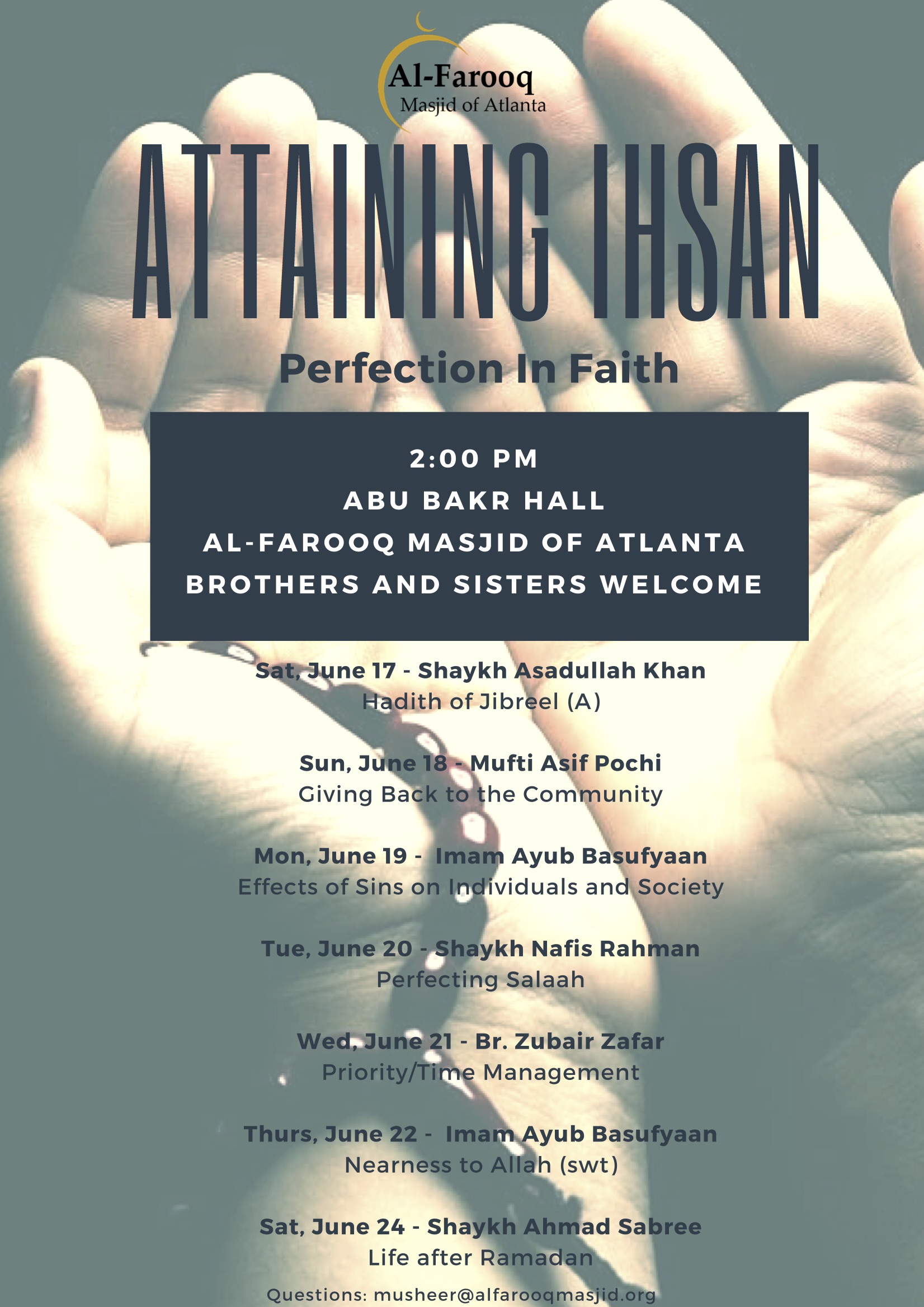 ---
MOHID is Al-Farooq Masjid's preferred method of accepting donations/payments.
Please write a check to "Al-Farooq Masjid" and either put it within a donation box at the masjid or mail it to:
Al-Farooq Masjid
442 14th Street NW
Atlanta, GA 30318
"
And the servants of (Allah) Most Gracious are those who walk on the earth in humility, and when the ignorant address them, they say, "Peace!";"